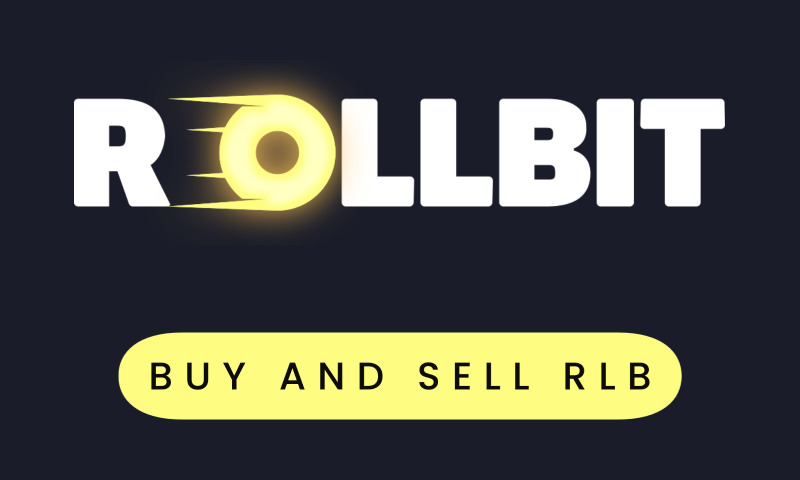 Long-time Rollbit players have known the benefits of RLB, the gambling site's native cryptocurrency, but things have gotten much more exciting with their most recent announcement.
Rollbit has just made its token that much easier to acquire. As of the 17th of May, 2023, players can now buy and sell RLB directly from the platform. RLB has always presented a great variety of utility but with this news, Rollbit has announced even more features to come. All of this is tied into the new system which all players will be required to migrate to, but we will get into that shortly. First and foremost, let's give you a little background on the token.
Launched in 2020, the RLB token has become a massive hit amongst Rollbit players due to its vast utility and ways to acquire it. Players could earn RLB as rewards for staking their native NFTs, Rollbots, or depositing other higher-level NFTs such as CryptoPunks. But the main benefit of these tokens was that they acted as an admission ticket into the lucrative lottery. The lottery itself is interesting, but what is even more powerful is that some staked RLB was burned to create a healthy and deflationary market for holders.
Before the update, players were only able to acquire RLB tokens from or using DexLab, Raydium, the Phantom wallet, and a few other providers. Now buying RLB has never been easier, players can do so directly from the casino platform. Head over to the dedicated Trade page to get your RLB today.
Players can use BTC, ETH, LTC, SOL, and any ERC-20-supported token to purchase their RLB.
While this is exciting news and will make Rollbit's cryptocurrency far more accessible, some users have expressed concerns over the balance migration.
According to Rollbit, to support the upcoming changes they will have to deprecate existing RLB balances on-site to accommodate. Players will need to convert their existing RLB to the new balance system. Players can do some through this linked page. Rollbit did further expand on concerns and stated that this would be necessary for any players wanting to use the upcoming RLB features and on-chain RLB tokens will remain unchanged. So if you are holding your RLB on the casino platform, be sure to migrate over to the new system.
Native gambling tokens are becoming more and more popular, but considered the most innovative casino, Rollbit continues to find ways to expand their utility and bring their players excitement outside of price gains. This announcement is set to be followed by additional features which is even more enthralling. We look forward to seeing what else Rollbit has in store for its platform and players, but as they stand, this is a great start.
Want to learn more about Rollbit ? Read our Rollbit review.