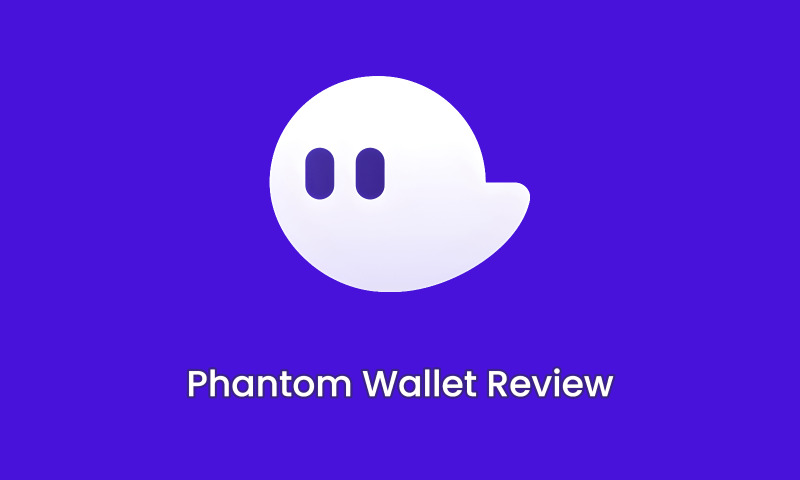 Phantom is one of the most popular cryptocurrency wallets out there, thanks to its compatibility as a desktop extension and with most cryptocurrency exchange platforms and decentralized applications (dApps) that have been built on the Solana blockchain, such as in-game digital assets from dApps and collectible non-fungible tokens (NTFs). It is also useful for storing and trading non-fungible tokens (NFTs). In our Phantom Wallet review, you'll learn everything you need to know about Phantom and how to create a Phantom wallet.
What is Phantom?
Phantom was founded in 2021 by Phantom Technologies, Inc., and initially began as a desktop app before later branching out to Android and iOS as well. It is a digital asset wallet that was originally designed exclusively for Solana-based cryptocurrencies and NFTs but will soon also be compatible with Ethereum and Polygon in Q1 of 2023.
Its headquarters are located in San Francisco, CA. According to GlobalFinTechSeries,  Phantom had 10 million weekly active users, and as of November 2022, they were averaging 25 million on-chain user transactions per month. However, there was no data for 2022 at the time of writing. They had their code independently audited by Kudelski Security.
How does Phantom work?
Phantom is a self-custody wallet that includes DeFi services such as on-platform altcoin swapping, an NFT marketplace, and staking services. Phantom Wallet works as a downloadable extension that can be added to your browser. It also allows you to transfer your digital assets to a hardware wallet.
Phantom is decentralized and anonymous, which means that when dApps transact with your wallet, all of them are transparent and traceable. This is because they are authenticated by smart-contracts just as all other blockchain-based transactions are and are therefore traceable through the blockchain.
A major attraction of Phantom wallet is that it focuses on identifying and preventing malicious attacks against its users, such as phishing attacks and spam NFTs, by alerting users to possible attacks before the transaction is complete.
An additional feature that they have is a bug-bounty that rewards users with up to $50,000 rewards if they can identify any vulnerabilities that may put users' funds at risk.
Which cryptocurrencies are Phantom compatible with?
The Phantom wallet can be used to store any cryptocurrency or NFT that is built on the Solana blockchain. These include:
Solana (SOL)
Tether USD (USDT)
USD Coin (USDC)
EveryOne Coin (EV1)
Serum (SRM)
Raydium (RAY)
Viraverse (VIRAL)
Solana-based NFTs
There is currently a closed beta to test compatibility with Ethereum (ETH) and Polygon-based altcoins. Public release is scheduled for early 2023.
How to use Phantom wallet:
How to create a new wallet
Go to the Phantom Wallet download page
Choose which version you would like to download
For a Google desktop PC, select 'Chrome' and then select 'Add as extension' to download
One downloaded, click 'Create a new wallet'
Create a password
Copy and save the 12-word seed phrase somewhere secure
How to deposit to Phantom
You can buy tokens directly within your Phantom wallet  by first logging into your wallet: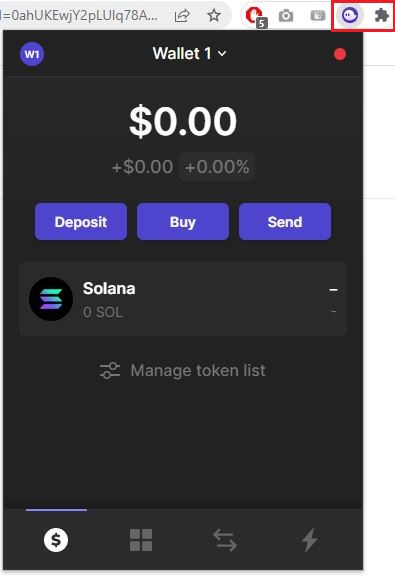 Then click 'Buy'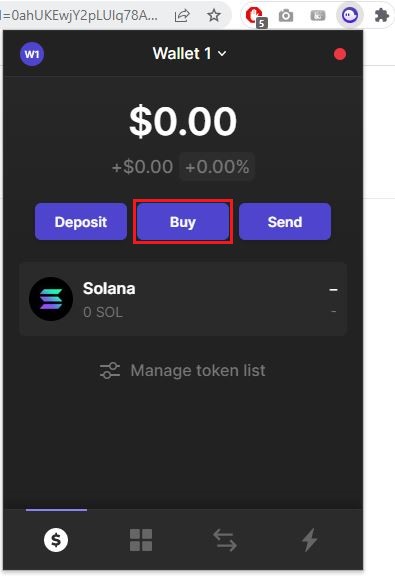 This will allow you to buy either Solana (SOL) or USD Coin (USDC) directly with your debit card. The payment options will vary depending on your region.
You can also transfer crypto to your wallet from other sources by using your public wallet address. The link address can be found by opening your Phantom wallet and clicking the 'Deposit' tab.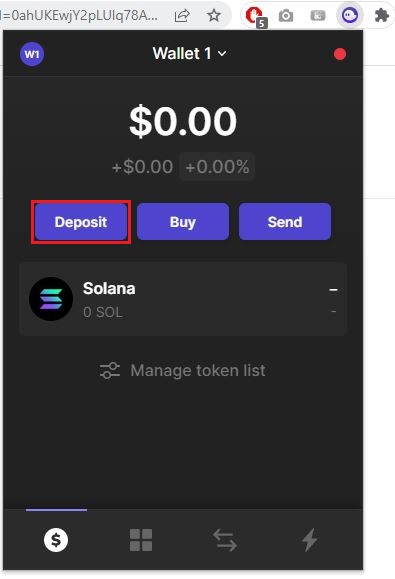 Select the cryptocurrency that you would like to transfer from the list, then copy your wallet address by either scanning the QR code or clicking the 'Copy' tab.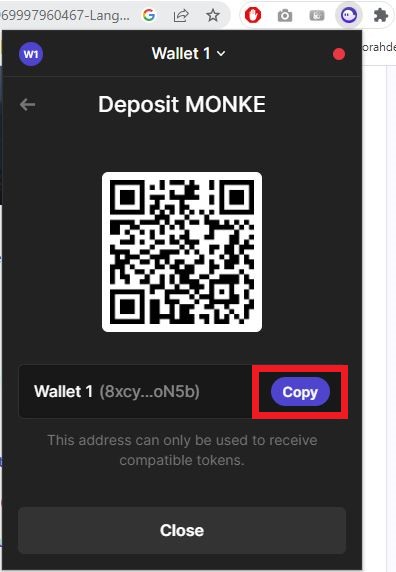 How to withdraw from your Phantom wallet
To withdraw crypto from your Coinbase Wallet, click the Buy/Sell tab.
1. Click the 'Send' tab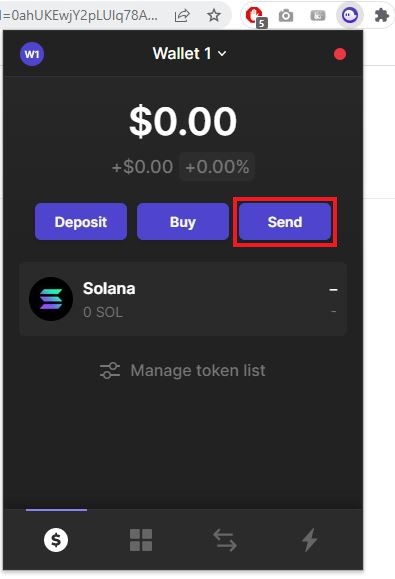 2. Select the asset you want to transact
3. Paste the recipient's wallet address and the amount you would like to submit, then click 'Next'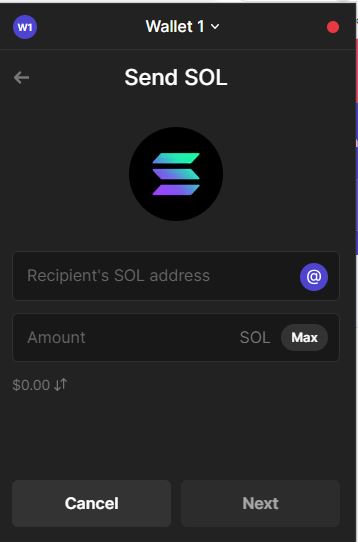 5. Click 'Send' to approve the network and complete this action
Pros and cons of Phantom
| Pros | Cons |
| --- | --- |
| Biometric authentication | Only accepts Solana and Ethereum-based crypto and tokens |
| Self-custody | Mobile apps are still in beta |
| Multi-blockchain compatibility | |
| Low transaction fees | |
| Anonymous | |
| Intuitive interface | |
| Hardware-wallet compatible | |
Wallet features
| Feature | Yes/No |
| --- | --- |
| Secure | Yes |
| Customer support | 24/7 service, with an average resolution time of ~14.8 hours |
| Mobile app | Yes |
| Desktop app | Yes (Chrome, Brae, Firefox, and Edge) |
| Cloud Storage | No |
| Cold storage | Yes |
| Account backup | Yes |
| Decentralized | Yes |
| Anonymous | Yes |
Fees
Creation cost: Free
Swapping fee: up to 0.85%
Security
The Phantom Wallet's code by Kudelski Security before being released. Additionally, it can be added as an extension to your browser and then pinned to it as well. When it has been used for a while, the wallet will automatically log out and you will need to enter your password again. If you forget your password, your wallet can be restored to you with the 12-word recovery seed phrase that was given to you when you originally set up your wallet, so you need to ensure that you never lose it nor share it with anybody.
Accessibility
Phantom wallet is available in over 160 countries and offers around 30 language options. It is available for desktop and mobile devices and is compatible with Chrome, Brave, Firefox, Edge, Android, and iOS.
Average user ratings