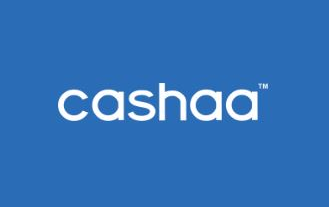 Cashaa is a peer to peer marketplace enabling zero fee money transfers by matching money senders with cryptocurrency trade deals. Cashaa launched towards the end of January 2017, starting with transfers to India and Nigeria. Its founder and CEO is Kumar Guarav, who is also the chairman of Auxesis Group. Cashaa is based in Level39, London, and it is ranked as one of the top 100 Blockchain startups at #41. Here is our interview with Kumar Guarav.
What is Cashaa all about?
Bitcoin Chaser: Cashaa offers cash to cash transfers around the world using blockchain-based cryptocurrencies and cryptocurrency investors as intermediaries. How did you come up with this idea and why did you start developing it?
Kumar Guarav: People sending cash back home creates a more than $550 Million/year market, and the cash-to-cash transfer segment has still not been served by new technology. While travelling, I had to send money and thought about how to solve the problem of still having to use services like Western Union where the average user pays 15% fees, while Bitcoin has already been around for a while and now have 20 Billion USD of Market Cap, but was not able to solve the problem of average consumers. Therefore, I came up with the idea of a P2P marketplace that matches cash senders with cryptocurrency traders who locally settle the payments while selling and buying cryptocurrency internationally. In this way, instead of becoming dependent on one provider, we can have several independent traders bidding and giving cryptocurrency trading a new purpose with more benefits.
Building a Network of Traders
BC: For the system you propose to work with, you rely a lot on a network of people. How do you go about building this network?
KG: As Cashaa is built by Auxesis Group, which has been active in the blockchain and cryptocurrency sphere in India for 3 years, we chose to start with transfer to India and include our existing connections.
Then in addition we built the traders network for over half a year before launching Cashaa. We often find local entrepreneurs and Bitcoin evangelists who already wanted to build such a service for their country themselves or who are well-connected locally, but who only found a suitable opportunity including an existing team and existing product now in us.
To increase reach and give customers a choice, we will also partner with existing liquidity providers like Bitcoin exchanges and Bitcoin ATM providers. To reach more cash senders, we are talking to community leaders and local shops who are so far offering Western Union and related services and who can now offer our service for customers sending money to Nigeria and India. More than that, we have created a win-win model for both our users and are now raising funds to start our communication.
Trusted Third Parties
BC: How do you guarantee that the people in this network are trustworthy?
KG: We have a team of compliance which takes care of KYC and to make sure we don't have any bad actors. More than that, as it's a social app we have a reputation system for everyone involved. Traders can also import their reputation from Localbitcoins. Money senders also have a choice to go to our machine based systems, or local corner shops in their locality or go to Cashaa meetup points installed by us. Safety also comes from the inbuilt technology which creates an escrow for each transaction where the traders first have to send the full amount of cryptocurrency, before he gets the details of whom to meet with to collect cash.
Cashaa Offers Security
BC: How do you secure the funds that people transfer through Cashaa services, to ensure that they will reach their recipients?
KG: We have an inbuilt escrow system which guarantees delivery and covers the various risks. There are different scenarios in something can go wrong. We have trader pooling, alternate traders, super traders which handle situations based on issue. The world has seen the benefits of sharing applications which are a win-win for every participant, such as Airbnb, Uber etc, and as an average consumer, we generally want only the best service. Of course, there are some bad actors, and for that we have a dedicated 24 hrs helpline support to help people. We also built a team of people who are in the field for emergency situations where money is more than its face value and faster delivery can help to achieve that.
The Cashaa Paradox
BC: For cryptocurrency enthusiasts, the idea that Cashaa proposes is a little paradoxical. After all, cryptocurrencies are all about P2P transfers without a trusted third party. How do you bridge that conceptual gap?
KG: We are bringing the advantages of cryptocurrency to the masses that don't use it. Due to this process, huge liquidity is coming from the non-crypto users. Our traders are advanced users who adopted cryptocurrencies, explaining to them that through Cashaa, they have more opportunities is not rocket science. But because we are also creating more traders we have community managers and explanatory videos to explain each process. At the end, we have our 24×7 support to explain if anything is not clear.
Areas of Growth
BC: Which areas of the world do you expect to see your service to be used the most in?
KG: It can be used for transfer from any high-liquidity to any low-liquidity Bitcoin market, which enables us to take part of the traders` profit and offer our service for free to the cash sender and receiver. Aside from India and Nigeria, we are expecting Middle East & South East Asia to be one of the next areas worth to be focused on, as there are several large recipient countries where we also have high trader activity.
BC: Does Cashaa have a cryptocurrency preference? If so, which and why?
KG: Currently, all our traders are Bitcoin traders so far, as before developing Cashaa, we started with testing a Bitcoin trading platform, Btc2Bid, where in the first 90 days we got over 7000 traders from 119 countries and 97 local currencies who transferred over $1m. (Our current numbers can be seen here.) However, the platform is technology agnostic and does not require any specific cryptocurrency. We currently started with Bitcoin and are in the process to integrate altcoins.
Future Prospects
BC: How do you see Cashaa growing in the next 2 to 3 years?
KG: For this year, we will focus on India and Nigeria only. India is the world`s largest recipient and Nigeria is the largest recipient in Africa. Later this year, we will include bank-to-bank transfers. For growing later, we are already regularly getting approached by people from all over the world asking us to launch in their country. To choose, we will have to see where there is enough of a cryptocurrency community that can be brought together to build a Cashaa infrastructure to ensure fast delivery of cash or bank transfer.
BC: Are you contemplating the possibility that countries will demonetize and digitize their currencies completely in the future? How can Cashaa operate in such a scenario?
KG: Digitizing national currency will not stop remittances, Cashaa is a money transfer marketplace which will be then only used for bank to bank transfer. The good thing is that we will have all our customer base who used in past to send cash will move to bank account to send money. We already had to deal with the demonetization in India, which made us introduce cash to bank transfer already now, which originally was only planned for later this year. Next month we are releasing our bank to bank transfer option.
Cashaa and Bitcoin
BC: Bitcoin is the most widely used cryptocurrency out there, yet it faces a lot of transaction time headwinds due to various technical issues – block size and such. What do you think will happen with these technical/political issues in the Bitcoin network in the near future?
KG: Cashaa is not dependent on Bitcoin`s future. We are cryptocurrency-neutral and are building an internal Inter Ledger to enable matching traders of different cryptocurrencies, and to give us the opportunity to make use of whichever new cryptocurrency may become popular.