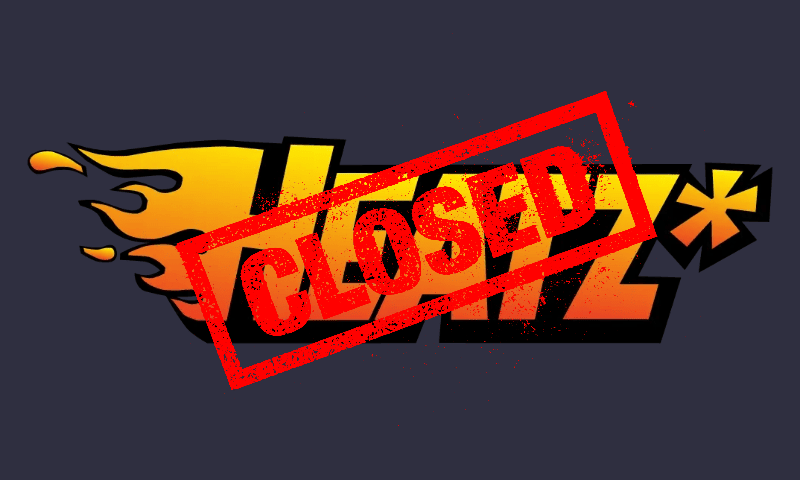 It is with a heavy heart we say farewell to another crypto casino. A crypto casino that was bringing some heat to the gambling industry.
Heatz launched in 2022 and was licensed under the laws of Curacao. They were doing well and seemed to have garnered a great reputation from across their industry so their shutdown comes as somewhat of a shock. While we have seen casinos close before, such as WINk shutting down their gambling services to focus on NFTs, there is still an element of mystery surrounding the closure of Heatz.


As a registered entity of their platform, we received an email on the 9th of August 2023 stating "Unfortunately, we have to inform you that we will be discontinuing our service in your country as of August 15th, 2023". This announcement not only came as a shock but with such a short timeframe attached. Heatz went on further to say:
"Please make sure that you don't have any funds left in your player account by August 14th, 2023, at 11:59 PM CEST. Starting from August 15th, 2023, at 12:00 AM CEST, playing slots on our platform will no longer be possible. However, you will still have the option to withdraw any remaining balance."
While most casinos give their players a few weeks or months to sort out their affairs, Heatz gave their players less than a week to withdraw funds. And sure, they did give notice, but it leaves us wondering what happened and why they so suddenly shut down.
Upon logging into our account, heading to the cashier, and clicking deposit, we were greeted with a popup message saying "We regret to inform you that, due to regulatory requirements, we are required to shut down our services in your jurisdiction. As a result, we have disabled all deposit functionality". This is the second time we have been informed they are simply shutting down in our "jurisdiction" but regardless of where we tried to access the site, it was closed down.
Given how lenient the Curacao license is, we can't imagine what Heatz would've or could've done to be shut down because of "regulatory requirements".
What is even weirder is when you head over to their website, they state you can get hold of them via the email address support@email.com. This email obviously does not work. We then reached out to their previous support email which is support@heatz.com, a ticket was created which means it still works, but we have not yet received a response.
It is all very confusing and we are still waiting on a comment from the Heatz support team, but it seems as if the closure is set in stone.
Heatz said farewell within their platform statement, with the following: "We regret to inform you that Heatz Casino will be discontinuing its services. This decision, though difficult, is final. We have cherished the memories, games, and excitement shared with each one of you."
So to Heatz we say goodbye and thanks for all the fun. We will keep you updated if any additional information becomes available, but for now, all we can do is recommend some other great crypto casinos for you to check out.