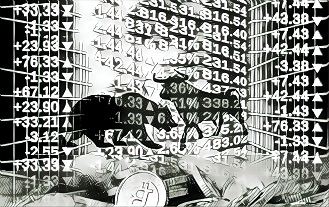 Several cryptocurrency exchanges have had a variety of issues lately. Of these, Poloniex attracted the most attention over the last few days. This is due to report from users who claim to have withdrawal problems. These Poloniex withdrawal issues over the weekend, add to the DDoS problems that this exchange had a few weeks ago. The most recent Poloniex withdrawal issues started on June 22nd, 2017. The exchange announced that it was temporarily disabling Ether deposits and withdrawals.
Blame Poloniex Withdrawal Issues on Ethereum
As we all know, the Ethereum network went through a rough patch last week with transactions taking a long time to clear. Under those circumstances, it seems it would be acceptable for an exchange like Poloniex to suspend deposits and withdrawals of Ether temporarily. Nevertheless, a few days later, more users started complaining on Reddit about different issues with their withdrawals even before Poloniex made its announcement.

What is happening is not entirely clear, but people are waiting for their withdrawals for over a week now. Some of these Poloniex withdrawal issues have nothing to do with Ether. There are users complaining about the withdrawal of other cryptocurrencies, so it is not entirely right to blame this problem on Ethereum.
More Poloniex Withdrawal Issues
This is not the first time that Poloniex had similar problems. A Steemit post reports that there were considerable Poloniex withdrawal issues already almost a year ago. Also, not long ago, the exchange service suffered from several outages. But these outages are becoming more common across the board with cryptocurrency exchanges.
Centralized Exchange Issues
Exchanges are vulnerable to hacking, bankruptcy and server malfunctions. After all, these are centralized service providers. Poloniex withdrawal issues fall well within the spectrum of problems that any user can have when using any kind of exchange. Coinbase and Kraken for example, were also experiencing withdrawal issues during those days.
Poloniex Withdrawal Issues due to Verification?
Many of these exchanges have consistently blamed their problems on growing demand. These platforms are delaying processing tiers to verify accounts, causing new customers large losses in potential profits. A few months ago, for example, Kraken temporarily disabled PayCash deposits and withdrawals probably due to an API bug. Within this context, it is possible to understand that perhaps some of these Poloniex withdrawal issues are really due to demand outpacing the rate of healthy growth within the organization, given verification processes and other adjustments necessary to cope with a higher volume of trade.
Poloniex has already crashed before due to an apparent DDoS attack. More issues are bound to surface as the market for cryptocurrency trading continues to grow. Hopefully Poloniex manages to solve its withdrawal issues soon. Beyond the Poloniex withdrawal issues, and for the sake of the users, we hope that all the exchanges can draw better plans for the growth of this space. In the meantime, we must ask users not to leave substantial amounts of money on those platforms.