Xaurum Gamma (XGM) ICO
A commonwealth of the first crypto smart-street
"Xaurum Gamma opens the real-estate business to the small investors and makes it possible to participate with small capital investments. Using blockchain and Xaurum economic mechanisms, the holders of Gamma will participate in the real-estate venture, that increases the valuation with the completion of construction alone and further increases it by expanding the construction of new objects. " –  Xaurum Gamma
Xaurum Gamma information:
Platform: Ethereum 
Token Supply: 54000 XGM
ICO Start Date: August 1
ICO End Date: September 29
http://www.xaurum.org/gamma/
Xaurum Gamma ICO is live. Ends in:
Interview with Xaurum Gamma
BitcoinChaser: What kind of problem, market deficiency or opportunity inspired you to launch your project?
Xaurum Gamma: Our goal is to build the first crypto smart-street, a high-tech luxury tourist village. Classic real-estate markets are reserved for large investors. The time required for construction and development increases the thresholds of capital and increases the time of the return on investments. This can be seen as a problem of liquidity that prevents the small investors from participating, along with all the problems and costs of compliance and permits for investing in a foreign venture. Xaurum Gamma enables small investors to participate by alleviating these problems transparently, by using blockchain technology.
BC: How will your project address this problem, market deficiency or opportunity in a unique way?
XG: Classic real-estate markets are saturated to the point where only large investors can benefit from speculation, Xaurum Gamma opens the real-estate business to the small investors and makes it possible to participate with small capital investments. Using blockchain and Xaurum economic mechanisms, the holders of Gamma will participate in the real-estate venture, that increases the valuation with the completion of construction alone and further increases it by expanding the construction of new objects. Blockchain implementation also decreases the liquidity risk, by providing the user with the option of selling only parts of the holdings that avoid the loss of value that usually occurs when attempting fast liquidation of real-estate, and therefore enables the user to preserve the majority of investment value.
Xaurum Gamma also alleviates the problems of location, by including the investors from all over the world in the projects built in EU and USA, usually reserved for large corporations. Last, but not least, the Gamma project enables a greater degree of transparency by using the blockchain to present all economic activity in real-time (https://www.youtube.com/watch?v=Y9ssUjwEzP0) on the platform, which is very useful for exactly these kinds of projects, that require full transparency of the business to investors, regardless of the quantity of investment.
BC: How do you think that competition will develop following your ICO?
MB: In a way we are pioneers in the field of linking crypto with valuable assets in the physical world since we launched Xaurum, the first cryptocurrency backed by gold. Xaurum Gamma ICO offers the ratio of 1:1, based on the costs of construction of the objects, making the value decrease of Gamma token implausible. We anticipate a growth similar to that of Xaurum, that has increased in value from the initial 50$ to 1760$.
There are projects that attempt to connect the crypto-currency markets with real-estate markets, however the conditions are much worse for the investors, because the projects are independent and require a large percentage of funds to be invested in marketing and developer profits. Xaurum Gamma builds on cooperation, and can use a great majority of the collected capital exclusively for construction. All of the collected funds (5480000 €) will be used to construct the first crypto smart-street, except for a 150 000 €, used for marketing and contingencies.
BC: For all those who have read your white paper and are still on the fence about investing in your ICO, what can you tell them that could lead them to invest in your project?
MB: Xaurum Gamma initial offer is 1:1 to the cost of building a luxury tourist real-estate, making the risk of loss of investment small, with a high chance of growth, by using the Xaurum mechanisms. What needs to be especially emphasized is that the Gamma holders, can always exchange his share of tokens for a villa according to the ratio, even if the market price of the tokens is zero.
Behind Xaurum Gamma is experienced and trustworthy team that delivered great results in the past with their first project – Xaurum. Xaurum Gamma is a commonwealth within the Xaurum commonwealth, that applies the concept of Xaurum within its established economic framework, and benefits both. Gamma increases the use of Xaurum and its coinage, and Xaurum enhances the value of Gamma.
Our project is not a dream, nor fantasy and foremost it is not built out of thin air. It is solid business venture accumulating real value. We are dedicated to continuing the development of Xaurum Gamma and making it success worldwide. We invite you to join us.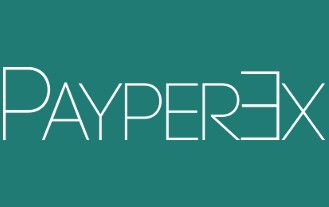 Payperex ICO The world's first alternative share market based on blockchain technology " Our vision is to create an alternative share market network, a marketplace where everyone around the world will able to participate. We believe that everyone deserves to take a...
Are you planning to take part in this token sale? Let us know by leaving a comment below. And if you would like to see more upcoming ICOs
visit our Initial Coin Offering hub
to discover the latest, innovative upcoming token sales.