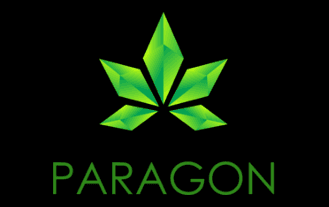 Sep 15 | Paragon: Building blockchain into every step of the cannabis industry, working towards full legalization.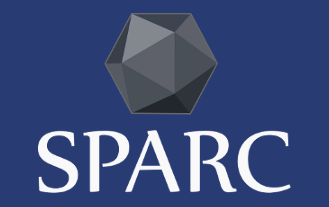 Oct 1| Sparc: The next-generation of distributed supercomputers, pushing technology forward | Read More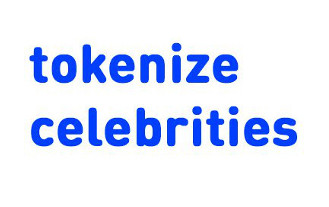 Aug 31 | Token Stars: Providing funding and support to aspiring tennis players at the critical junior age | Read More
List of upcoming and live Initial Coin Offering (ICO) Token Sales 
| ICO | Start Date | Details | More Info |
| --- | --- | --- | --- |
| easyMINE | August 24 | Cryptocurrency mining made easy | easyMINE ICO Interview and Information > |
| Working Traveller | August 24 | Get paid to travel. | Learn more about Working Traveller > |
| Synchrolife | August 28 | A restaurant recommendation platform connecting users and restaurants through tokens | Synchrolife ICO Information > |
| Wolk | August 28 | A blockchain-based advertising data exchange, powered by the WOLK token. | |
| KICKICO | August 29 | Crowdfunding and crowdinvesting in cryptocurrency. | KICKICO interview and information > |
| Car Taxi | August 30 | Car towing platform on blockchain | Car Taxi ICO information > |
| Harbour | August 30 | A community-governed, Ethereum-based DAO for managing and holding token assets by harnessing the wisdom of the crowd. | |
| Token Stars | August 31 | Providing young aspiring tennis players the funding and promotion they need to get to the top of the sport | Token Stars ICO information > |
| Monetha | August 31 | An efficient payment solution for merchants that enables globally trustful commerce, empowered by the Ethereum blockchain. | Monetha Crowdsale Interview & Details > |
| Soferox | September 1 | Streamlining the Cryptocurrency world | Soferox ICO Information and Interview |
| Crystal Clear Services | September 1 | Bringing the latest technologies from the online industry to offline services for the population. | Crystal Clear Services Details > |
| DisLedger | September 1 | Distributed Ledgers for Capital Markets and Internet Of Things (IOT) micropayments. | Read more about Disledger > |
| Viberate | September 5 | A decentralized live music marketplace | Viberate ICO information and interview > |
| Betmaster | September 6 | An innovative online sports betting platform. | Betmaster ICO information > |
| Aventus | September 6 | Event ticketing solution built on the Ethereum Protocol | Aventus ICO information > |
| Datum | September 12 | A distributed database governing safe exchange and trade if data. | Datum information & interview > |
| BitJob | September 12 | A decentralized P2P students marketplace for online short-term jobs. | |
| LakeBanker | September 15 | Free Banking for the World | Lake Banker token sale information > |
| BitClave | September 15 | Build a new standard for relationships between businesses and customers based on smart contracts, replacing the middlemen. | BitClave Crowdsale Info > |
| Gimli | September 16 | Decentralized live stream bets and interactions. | Gimli ICO info and interview > |
| Payperex | September 20 | An alternative share market based on blockchain technology | Payperex ICO information > |
| RockChain | September 26 | A data processing infrastructure for the Ethereum Blockchain. | RockChain ICO information > |
| SPARC | October 1 | A distributed supercomputer for scientific research | SPARC token sale information > |
| Qvolta | October 10 | A P2P Cryptocurrency exchange - sell and buy crypto assets around the world for local payment methods | |
| impak Coin | Live Now | Building an ecosystem to bring citizens, businesses, and investors together, to grow an economy built on social values. | impak Coin Interview and Info > |
| Imperium | Live Now | A state-of-the-art sports betting platform | Imperium ICO details > |
| Detector Token | Live Now | A blockchain based bot that monitors cryptocurrency & betting markets. | Detector Token ICO > |
| Trackr | Live Now | A smart cryptocurrency app that tracks your aportfolio performance | Trackr ICO Information & Interview > |
| Latium | Live Now | Decentralized micro-tasking on the Ethereum network. | Latium Information & Interview > |
| Prime-Ex | Live Now | Revolutionizing residential development and homebuilding by replacing interest rate risk with equity participation. | Prime-Ex Interview > |
| Propy | Live Now | The world's first international real-estate marketplace | |
| Spectiv | Live Now | A dedicated virtual reality streaming platform utilizing blockchain integrated attention markets to support a network for virtual reality adoption. | |
| LUXICO | Live Now | An online community for the rich and famous to facilitate the use of cryptocurrencies in their lives. | LUXICO information > |
| Daseron | Live Now | World decentralized and secure information system for selling and sharing of content | Daseron ICO Information > |
| Gamma Xaurum | Live Now | A commonwealth of the first crypto smart-street | Read our interview with Gamma Xaurum |
| Blockchain.aero | Live Now | Proof of flight for mass urban aviation | Read more about Blockchain.aero |
| StuffGoGo | Live Now | Decentralized mobile eCommerce platform with no big brother, no fees, and no restrictions | StuffGoGo ICO Information > |
| Monkey Capital | Live Now | A decentralised hedge fund that will invest in SpaceX contracts, digital assets and hostile takeovers generating profits by engaging in creative destruction. | |
| Exchange Union (XUC) | Live Now | A cross-exchange trading token to improve functionality, efficiency and standards of customer service for the digital currency community | Read more about Exchange Union's ICO > |
| MediBond | Live Now | Advancing & enhancing the healthcare experience, through the blockchain | Read an interview with MediBond > |
| BetKing | Live Now | New casino platform will offer new updated provably fair casino games | |
| nametoken | Live Now | Participate from extraordinary growth of the Domain and Hosting industry | nametoken ICO details > |
| Hire Match | Live Now | HireMatch.io is patent pending decentralized employment marketplace that doesn't rely on traditional recruiters or "headhunters." | |
| EnLedger | Live Now | Blockchain Interoperability & Data Portal | |
| REX | Live Now | Connecting real estate vendors, buyers and agents over a fast, flexible and free global listing network. | REX ICO information and interview > |
| Starbase | Live Now | Introducing those who are passionate about conquering difficult challenges with the necessary team and funding to accomplish their goals. | |
| Tap Project | Live Now | Blockchain based transferable in-game currency. | Interview with Tap Project > |
| Presearch | Live Now | A decentralized search engine, powered by the community | |
| PeerBanks | Live Now | First cryptocurrency based on Waves for use in IRA companies. | Read more about PeerBanks > |
| WalletBoss | Crowdfunding Live | A worldwide peer-to-peer micro-loan platform, allowing users to lend and borrow interest-free money without commissions, the mediation of banks or other middlemen. | Wallet Boss Crowdfunding Interview > |
| UTRUST | TBA | A crypto payment platform that aims to empower buyers and sellers | UTRUST ico details and interview > |
| Storm Token | TBA | A decentralized micro-task marketplace economy | |
| Blocklancer | TBA | A completely self-regulatory platform for finding jobs, hiring, and getting projects done, lifting the reliability of freelancing to new heights. | Blocklancer ICO Interview and Information > |
| Swap | TBA | Find and trade ERC20 tokens in a peer-to-peer network built for simplicity and liquidity. | |
| ACT | TBA | A DAO addressing social accountability by aggregating micro payments from citizens to fund grassroots proposals that drive change. | ACT ICO Information > |
| Solar DAO | TBA | PV solar plants construction through crowdfunding. | Solar DAO ICO interview > |
| REIDAO | TBA | Real estate on the Blockchain | REIDAO ICO information > |
| | | | |
| Make It Viral | TBA | An innovative video sharing platform that will bring users to a novel motive of entertainment. | |
| Fund Request | TBA | A decentralised platform which incentivise open source contributions | Fund Request Crowdsale Details > |
| Autoria | TBA | An ERC20 token that provides collectors with a set 'aquifer' that they automatically mine from. Each collector's 'well' can be drawn repeatedly over the course of a year, rewarding them with new tokens, and providing increased liquidity. | |
| Akasha | TBA | A next-gen social media network powered by the Ethereum world computer | |
| Hivemind | TBA | P2P Oracle System and prediction marketplace | |
| Dentacoin | TBA | Dentacoin aims at improving dental care worldwide and making it affordable through utilizing the Blockchain advantages. | Read our interview with Dentacoin > |
| Coin Dash | TBA | A Crypto based social trading platform, providing insights into your crypto portfolio. | |
| MyBit | TBA | By commoditizing solar panel installation and other forms of renewable energy, investors and landowners can crowdfund the coming decentralized energy grid. | |
| Po.et | TBA | A shared universal ledger designed to track ownership and attribution for the world's digital creative works. | |
| Xarcade | TBA | A NEM powered cost-effective video game distribution/exchange platform for both game publishers and gamers to use. | |
| Battle Ball | TBA | Blockchain application for disputes on sports events. | |
| Hungry Panda Coin | TBA | An independent game studio made up of ex-AAA developers powered by the Ethereum network and eSports. | |
| AltoCar | TBA | Personalized taxi aggregator with the Digital Economy implementation | |
| DimCoin | TBA | The DIMCOIN is a speculative coin that can be exchanged against other cryptocurrencies, while the value of the respective DIM Currency is equivalent to the fiat currency that it is exchanged from. | |
| EOS | TBA | Software that introduces a blockchain architecture designed to enable vertical and horizontal scaling of decentralized applications. | |
| Aether United | TBA | Using blockchain with a revolutionary voting system to give our fans unprecedented influence over our esports brand. | |
The BitcoinChaser ICO Hub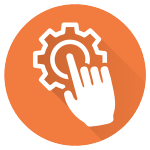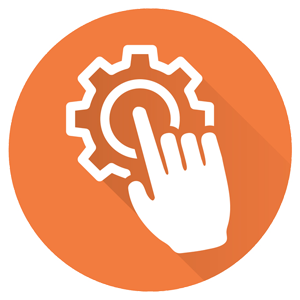 With the explosion of cryptocurrencies, many investors are curious about the process that brings these digital assets into the markets. An ICO, or Initial Coin Offering, has become one of the most popular processes by which new cryptocurrency projects can garner users.
Bitcoin Chaser has taken on the task of defining and putting all the relevant information together in this ICO hub. This page contains everything you need to understand about how initial coin offerings work, as well as all the in-depth information regarding their dynamics, where to find them and what to do with them. Our staff will be working diligently to bring you the latest ICOs to this ICO hub, with all the information available about every new project.
What is an Initial Coin Offering (ICO)?
An Initial Coin Offering, or ICO, is the process of crowdfunding a new cryptocurrency project. Sometimes referred to as a token sale, the cryptocurrency project receives money to finance their operations while, in return, individuals who invested receive a portion of the project's tokens. Initial coin offerings generally last between a few weeks and a month.
The term initial coin offering (ICO) is borrowed from finance and upgraded to conceptualize the initial sale of cryptocurrency or blockchain powered tokens.
There are different types of ICOs. Some may resemble crowdfunding campaigns, and others may resemble stock exchange style IPOs. However, an ICO is unique in the mechanisms it uses to reach the market, and the nature of what it offers.
There are a few critical characteristics that define the ICO. The following is a short list of these characteristics:
An ICO sells participation in an economy, project or decentralized autonomous organization (DAO, which is an organization that is governed by smart contracts and has no central authority).
Generally, coin ICOs sell participation in an economy while token ICOs sell a right of ownership or royalties in a project, or DAO.
Owning tokens for royalties or dividends may or may not entail the right to a vote on the direction of the project or DAO. That depends on the way the initial coin offering is structured.
Most ICOs depend on a pre-mined digital asset, which is basically 'minting' a certain amount of coins or tokens before the sale – which contrasts with traditional cryptocurrencies like bitcoin or Litecoin.
The value of the initial coin offering – not the price of the coins or tokens – is defined by the underlying benefit that an economy, a project or a DAO it is enabling.
ICO prices are generally discounted from expected market prices, and are determined by the creators of the economy, project or DAO.
ICOs can have multiple funding rounds leading to the launch of the economy, project or DAO, with each round making the coins or tokens it offers more expensive until the release date.
ICOs are over once the coin or token is released for everyone else to buy at market price.
"The stock market is filled with people who know the price of everything, but the value of nothing" – Phillip Fisher
ICO vs IPO
Those who are familiar with IPOs – Initial Public Offerings – will see many similarities between the ICO and the IPO. Both processes are different nonetheless, but comparing them will help readers understand how an initial coin offering works. In order to go ahead with the comparison, let's define IPO first.
According to Investopedia, an IPO is "the first time that a stock of a private company is offered to the public". Furthermore, IPOs are "often issued by smaller, younger companies seeking capital to expand, but they can also be done by large privately owned companies looking to become publicly traded".
| IPO | ICO |
| --- | --- |
| Private company issues shares to be sold on a given stock exchange. | Creators sell a stake in their project, economy or DAO. |
| The company keeps on running through a classic corporate structure. | The project, economy or DAO runs according to how it was programmed. Many are underpinned by purely democratic principles. Classic corporate structures are rare. |
| Decision making power is centralized (CEO, board of directors). | Decision making is decentralized in most cases (unless it is a project like Lisk). |
| Financial data must be released according to stock exchange regulation. | Financial data is either public (blockchain access) or its disclosure is subject to guidelines that investors agreed to. |
| CEO/Board decides whether to pay dividends to investors or not. | Some give their investors dividends and some don't. Depends on the project guidelines. |
| Companies must pay taxes and stock holders must declare and pay capital gains tax. | Token or cryptocurrency holders pay capital gains tax. The project, economy or DAO is not necessarily subject to direct taxation. |
| Stock sales through an IPO are usually done in a single round. Legal and financial experts come together to determine the conditions, price and offer brokerage to sell stock to the public (lots of intermediaries). | Token or cryptocurrency sale is direct and often done in multiple rounds. Few intermediaries are necessary (in some cases, cryptocurrency exchanges act as intermediaries). In some cases, no intermediaries are necessary. Every investor reads the respective white paper and decides whether to invest. |
Why do ICOs Exist?
ICOs exist mainly to raise funds, but also to jump-start the sale of the service that the creators want to market, or to jump start the use of a new cryptocurrency. Initial coin offerings help blur the line between investment and consumption, because most of the times, the investor becomes a consumer of the service that the ICO offers.
On the other hand, it is the best way to get people acquainted with a blockchain project. Users can then take their tokens or cryptocurrency and use them within the eco-system that the blockchain project created. Often times, the initial coin offering allows people to buy tokens or cryptocurrency at a discount, but this is not always true. The price of the token or cryptocurrency is governed by pure demand and supply once it is released. Prices may drop below initial coin offering levels.
Vetting ICOs
Many ICOs work indeed as pump and dump schemes. Certain people create a lot of hype around a given altcoin or token that is about to launch, they buy it while it is cheap and then let the hype carry the prices over to a point at which they sell their stake suddenly. This can generate huge crashes, wiping out considerable amounts of capital in the process. Furthermore, there are scammers that disguise their scams as an ICO in order to simply take people's money. There is no ironclad vetting mechanism out there, nor there is any regulatory body taking care of the interests of investors. This doesn't mean that every ICO is a pump and dump scheme or a scam, but anyone interested in crowdfunding a new token or cryptocurrency should explore in detail what they are investing in.
What is the relationship between Crowdfunding and an ICO?
Some investors may shy away from ICOs as much as they shy away from crowdfunding efforts. This is due to the similarities between both of the mechanisms in terms of the risk. Nevertheless, crowdfunding of projects on sites like Kickstarter may not be taken to be as risky as an ICO. Yet there are a few other similarities between crowdfunding and initial coin offerings. In essence, an ICO is the crowdfunding tool of the blockchain world. The aim basically is to get investors to fund the development of a given blockchain project. In order to do that, they are offered a piece of the pie which is also the product of the blockchain. Just like with crowdfunding, which often offers investors a unit of whichever product that company seeks to produce, an ICO offers tokens or currency for the new blockchain project to its investors.
This is exactly where the similarities between crowdfunding and ICOs end. It is important to understand that most crowdfunded projects are centralized, in the sense that funds flow from the investor to the owner, but the owner keeps control over the project. In most cases an initial coin offering has funds flowing from investors to blockchain project developers, while at the same time tokens or cryptocurrency flow back to the investors in exchange. This almost always guarantees loss of control by the developers in favor of the investors, while making the investor an active stakeholder of the project to a certain degree.
Why wasn't Bitcoin Launched through an ICO?
There are many people who would regard the advent of bitcoin as a process that did not follow any of the aforementioned characteristics of an ICO. That is partially true, but in essence, for bitcoin to become safe, it had to undergo some kind of crowdfunding effort. Early adopters who started mining in essence, were investing in the bitcoin project. Many would say that investing electricity in mining for bitcoin, was the way to launch bitcoin's initial coin offering, since investors would pay for electricity in order to secure the network, and in return they would get a reward. That reward halves after every time 210,000 blocks are mined, and mining becomes more difficult as more miners join the network, creating that diminishing scale of return initial coin offerings nowadays try to recreate through their funding schemes. Taking the halving of mining rewards as ICO rounds, would complete the parallel between today's ICO and the way bitcoin came to be widely adopted.
Pre-mined Coins vs Bitcoin
Most people would agree that the creation, launch and adoption of bitcoin (or even Litecoin) will never be recreated for another cryptocurrency or blockchain project. This means that most ICOs will necessarily have to pre-mine part of their coins in order to launch their project. There are some exceptions like Zcash. This cryptocurrency was not pre-mined for its initial coin offering, but that affected its price afterwards. Since the demand for the coin was high but the supply was low due to the absence of pre-mining, price skyrocketed to $5,292 USD per coin just one day after the initial coin offering. Zcash price subsequently crashed.
Although cryptocurrency purists would like to see more ICOs mimic the way bitcoin launched, there is value in having a certain degree of pre-mining before the cryptocurrency launches. In any case the creators will always have the first mover advantage, and will likely have a sizeable stash of coins stowed away. Even Satoshi Nakamoto is known to have 1 million bitcoin, so any exercise in limiting the amount cryptocurrency creators can keep, is pointless. Nevertheless some developers promise to "burn" part of the pre-mined coins once they launch an ICO. This is an effort in self-regulation that might make a given project more appealing. Users will then be able to corroborate that the coins were "burned" or disappeared through various verification mechanisms.
How does an ICO work?
In broad terms, cryptocurrency creators design their blockchains, protocols and rules under which their cryptocurrencies and networks will operate. Then they set a date for the initial coin offering. In most cases, they will start mining for coins to sell during the ICO. The next challenge is to get a critical mass of people to be ready to buy the coins on that date and start using them. In the meantime and up until that date, cryptocurrency creators make the final adjustments to their blockchains – which hopefully they have already checked and debugged thoroughly by the time they sell their project to the public.
Cryptocurrency creators also need exchanges to take up their cryptocurrency. These exchanges serve as brokers, and play a role similar to that of the stock exchange during an IPO. Then when the countdown to the ICO reaches zero, people who have an account at these exchanges, are able to buy the new cryptocurrency with other cryptocurrencies or with fiat money.
Where can I find ICOs?
Initial coin offerings are often announced through Reddit or through other social media outlets. Now, Bitcoin Chaser will also have its own ICO announcements within its very own ICO hub. Bitcoin Chaser readers will be able to find the latest information on initial coin offerings right here on this page, together with links and articles about them.
Trusted Bitcoin Exchanges with ICOs
Once readers have selected their desired ICO, they will be able to buy into it through their favorite cryptocurrency exchange, or directly through the official website of the developers launching that ICO. Here at Bitcoin Chaser we have 3 main cryptocurrency exchanges that we have worked with, through which readers can buy their new coins. The following is the list of these exchanges:
Depending on where users are in the world, each broker will ask for different types of documents in order to open a trading account and allow the user to trade. If you are interested in participating in initial coin offerings through any of the exchanges above, please follow the links to their sites and make sure you read their rules and disclaimers clearly before you start trading. We must warn you that ICOs just like IPOs and any other investment, entail risks. You must be completely certain that you are aware of the risks and can take responsibility for potential losses. This is part of your due diligence as an investor. Bitcoin Chaser will not take responsibility for any of your financial decisions.
Most Successful ICOs
Aside from bitcoin, the most successful ICO so far is Ethereum. But there are certainly other initial coin offerings which have made it into the history books for the amount of money raised and the time it took them to get there. Here are some examples based only on the amount of funds raised and the time it took these projects to get there:
Ethereum (Ether-ETH) – $18.5 million USD equivalent (bitcoin + fiat).
MaidSafe Coin (MAID) – $7 million USD raised in just 5 hours, holding the record for most funds in the shortest amount of time.
ICONOMI (ICN) – $9.1 million USD equivalent, $5.8 million of which came within the first 30 days.
Lisk (LSK) – More than $5 million USD equivalent raised.
Augur (REP) – More than $4.7 million USD equivalent.
Can I Mine and Sell the Coins at an ICO?
Some ICOs, like NeuCoin for example, are not in the list above because they raised funds before the initial coin offering, paying angel investors with the cryptocurrency they created. This means that in theory, it is possible to mine coins before the ICO, but generally just the developers in charge of the project can do so. Many of these initial coin offerings sell pre-mined coins at the ICO, but it is hard to find information about angel investors selling their coins through this system. Some might argue that any such projects that has backing from angel investors, cannot really call for an initial coin offering when they first offer their cryptocurrency to the public. An answer to this question is therefore more an issue of semantics than anything else.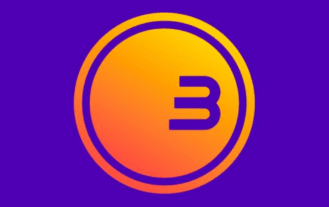 Blockchain.aero ICO Proof of flight for mass urban aviation "The decentralized mass urban ridesharing aviation system blockchain.aero will reduce or remove entry barriers for aircraft manufacturers and small infrastructure elements providers to the market worth 2...