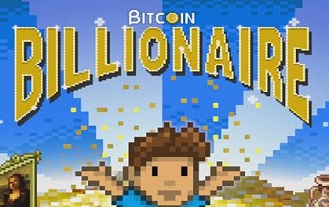 If you have ever wondered how it feels to click your way into a fortune, then Bitcoin Billionaire is a fun way of simulating it. This game, which is available for iPhone and Android phones, is quite a picturesque characterization of what it means to mine bitcoin and make a fortune doing it. The game seems to be based on the characterization of early bitcoin mining, when you could get a significant reward by mining with your GPU. As time progresses, you can upgrade your mining activity, although the game doesn't actually provide mining rewards or free bitcoins for its users.
Nevertheless it is a fun and highly addictive game that will have you glued to your phone. The game was designed by FizzPow Games, and published by Noodlecake Studios. Clearly the designers have a good understanding of how Bitcoin mining works, making this game a fun way to introduce people to Bitcoin.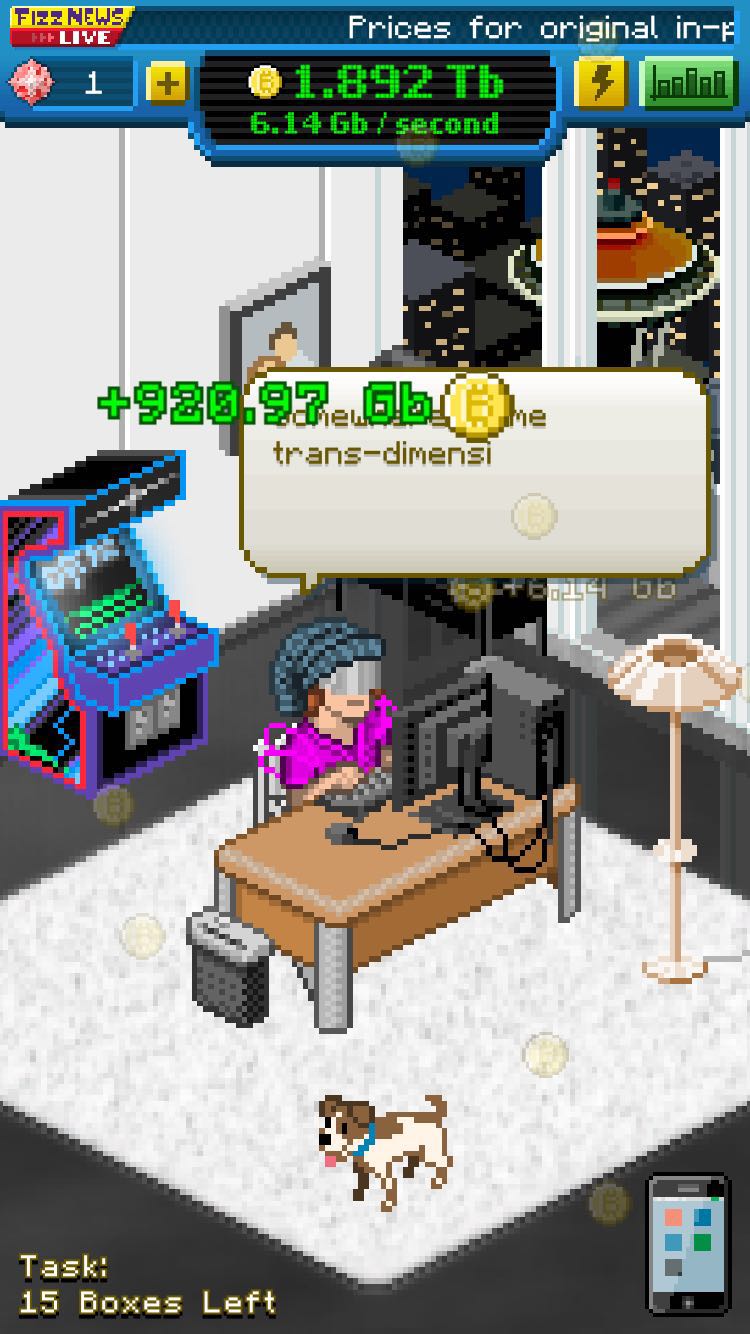 Bitcoin Billionaire: Objective and Main Features
The objective of the game seems to be simple: Get the biggest amount of bitcoin you can and upgrade everything in your room and your bitcoin mining operation. You start the game by designing your character, and then you're off to some serious action, trying to command as much bitcoin as you possibly can. From the first room upgrade to the more advanced ones, you will enjoy seeing the environment in which your character mines the coins change as your character's bitcoin wallet gets fatter. The game also allows you to develop plans to obtain more bitcoins, like investing and acquiring an ASIC miner. These are Bitcoin Billionaire's main features:
Customize your character
Progressively faster bitcoin mining
Upgrade your room
Acquire the technology needed to become a Bitcoin Billionaire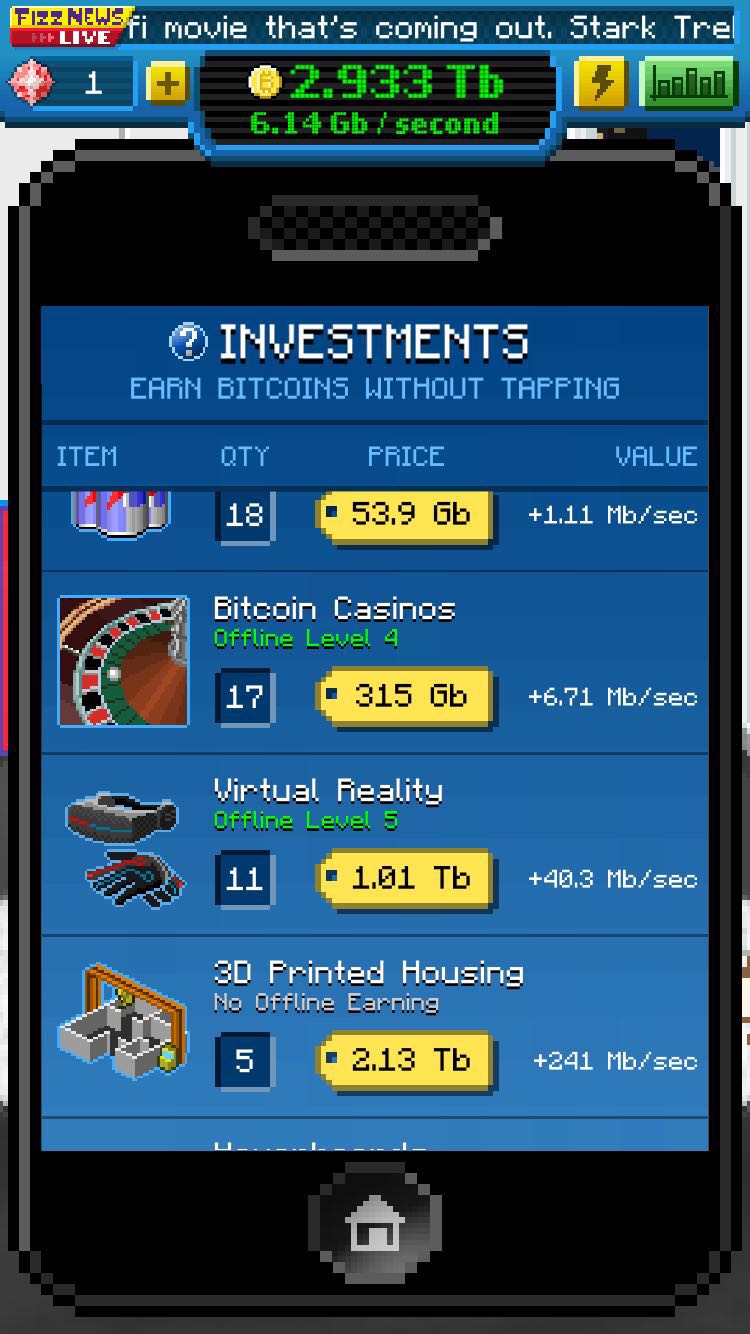 Bitcoin Billionaire has a Following
Bitcoin Billionaire has had a good measure of success and it has quite a following and is one of the most popular Bitcoin apps we have comes across. Lots of Reddit users have been playing and asking each other about upgrades and what to spend their game bitcoin on. In fact the game is popular enough to have its own hack and cheats. If you are looking for some shortcuts in becoming the next billionaire, there are definitely a few sites that feature expert Bitcoin Billionaire hacks & cheats. We are certain that most gamers will not recur to the cheats and hacks, just because playing the game and actually becoming a Bitcoin Billionaire without the shortcuts is a lot of fun.
Bitcoin Billionaire is certainly an exciting game that will suck you in as soon as you start playing, even if you don't know the first thing about Bitcoin. Clearly FizzPow has designed an extremely easy to play game, that appeals to a wide public. We are excited to check out any new game or app from the creators of Bitcoin Billionaire. Hopefully they will release another bitcoin-themed game soon. Download Bitcoin Billionaire from your app store and start tapping until you become the next Billionaire!
Download Bitcoin Billionaire from Google Play Store or Apple App Store.
To visit FizzPow's official website, click here.