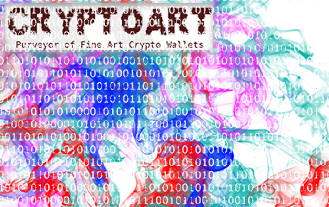 Anyone who has dealt with bitcoin knows that the safest place for coins is offline – otherwise known as cold storage. There are various options a bitcoin holder can choose from to store coins offline. Any of these cold storage options is pretty similar to the next, insofar as security is concerned. Therefore there is a market for dual use cold storage devices. Cryptoart has capitalized on this idea. Their concept was to mix cold storage with great pieces of art that double up as decoration. That is how Cryptoart decided to hide bitcoin in plain sight, while mesmerizing potential thieves with stunning images.
Cryptoart Lets you Hang your Wallet on your Wall
The concept is simple. Cryptoart basically took the idea of the paper wallet to the next level. Artists come up with exquisite original images for paintings, and they embed a paper wallet within those paintings. To do this they place a readable QR code of a public key on the painting itself, while placing the corresponding private key underneath a security sticker on the back of the painting. This makes the paper wallet dynamic as well, since the amount stored in the art piece can change.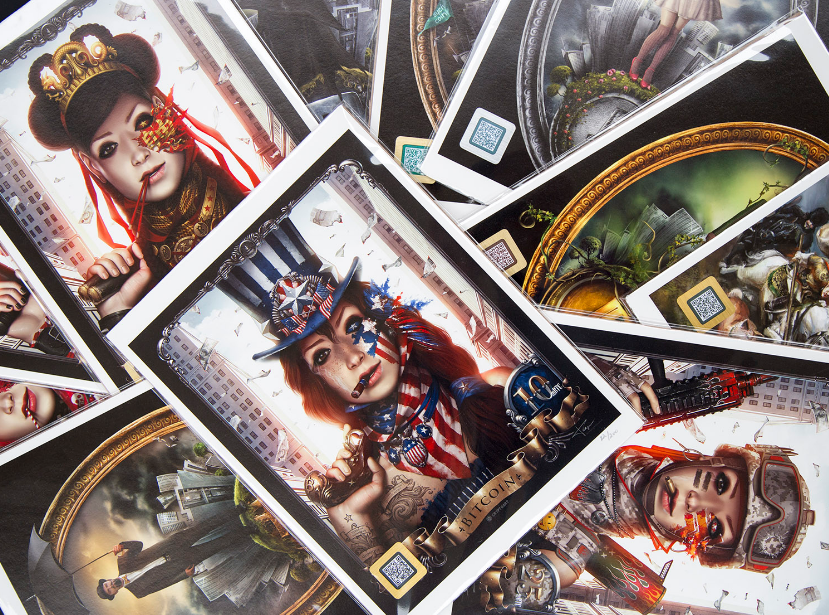 Other characteristics of these captivating Cryptoart wallets are:
They come in 3 different sizes that are designed to fit ready-made frames.
Cryptoart uses museum-grade paper for its pieces, making them an extremely high quality, durable product.
All the pieces are hand-created and are produced as a limited edition with a certificate of authenticity.
5 different artists and a design studio collaborate with Cryptoart to create the pieces of art.
Each piece includes a 3 step guide to bitcoin, which is especially good for beginners.

Bitcoin Masterfully Stored with Versatility
Cryptoart users do not have to necessarily hang their bitcoin on the wall. They can also store it safely within a picture book or elsewhere according to the recommendations on the website. The best part of it all, is that Cryptoart has mastered the ability to embed the bitcoin wallet in its pieces of art, without disturbing the piece's esthetic value. Moreover, the concept transcends convention, blurring the lines in widely accepted dichotomies, which changes perceived paradigms. This makes the organization highly versatile.
Tradition and Modernity Coexist in Cryptoart
Versatility allows one of the most technologically advanced currencies to be stored in an exquisite piece of art. The paintings that any given person would traditionally use to decorate a house can potentially carry millions of dollars in value, through the bitcoin amounts transferred into it. That effect of mixing the traditional with the technologically advanced through daring art, is well worth the investment in one of these great works of art.
Something for Everyone
The art work from Cryptoart is so unique and visually appealing, that people might well chose to acquire it to decorate their house without using the bitcoin wallet function. This opens up the market for everyone, and the art is so diverse that many people would find it to be a great addition to their house decoration, or even a fantastic gift for a crypto enthusiast. This organization can help people understand bitcoin through the use of art that many can relate to. It does so providing new bitcoin adopters and experienced users a means to secure their coins offline in style.
Click here to learn more about Cryptoart.