Crypsino, as you may guess, is an online casino that allows you to bet and win cryptocurrencies. New to the scene, this casino has plenty to offer with a wide range of games and betting options. Not only enticing customers with their fiery graphics and soothing purple colour scheme, Crypsino also offers 100 free credits on sign up, if that takes your fancy. While the casino is still fresh meat, it does promise to be Provably Fair (even telling you how to check confirm that, which sounds like a good sign to me) and has a pretty great games selection. Let's jump into the Crypsino review.
Right, let's talk games. Crypsino has their fair share - mostly ranging from Slots, Roulette, and BlackJack to Video Poker, Dice, Lucky Wheels and Keno. With fun, themed graphics, not-too-repetitive sound and intuitive layouts, their games are easy to play, and easy to stick around. The slot games have 4 options: Classic (think: fruit), Crypto Coins, Miner Choice, and my personal favourite: Retro Girls (see below). Cryptsino is also fond of a raffle - join in by purchasing a ticket. 
Pros
Varied selection of games
Cons
No fiat currencies accepted
Payment Methods at Crypsino
Payment methods of this crypto casino are as you can imagine: all crypto based, with Crypsino's base currency being USDT. You can deposit and withdraw in Bitcoin, Ethereum, Bitcoin Cash, Tether, Litecoin, Ripple, Binance Coin, to name a few, all in all you have 33 crypto options. It's also worth mentioning that you get 10% back when you deposit more than 5000 credits at once. A highlight in this Crypsino Review.
Withdrawals need to be over 1000 credits, with 100 credits equating to 1 USDT.
Crypsino offers both desktop and mobile gaming. They both are easy to navigate and quick on the touch.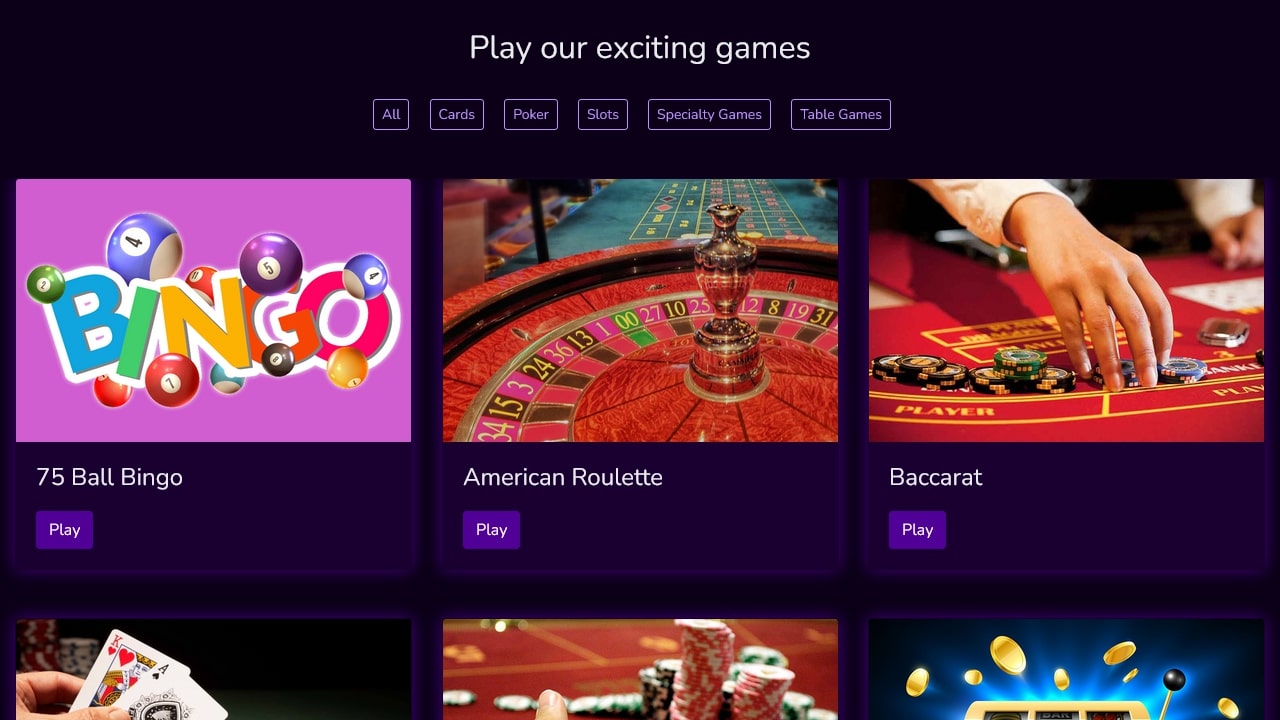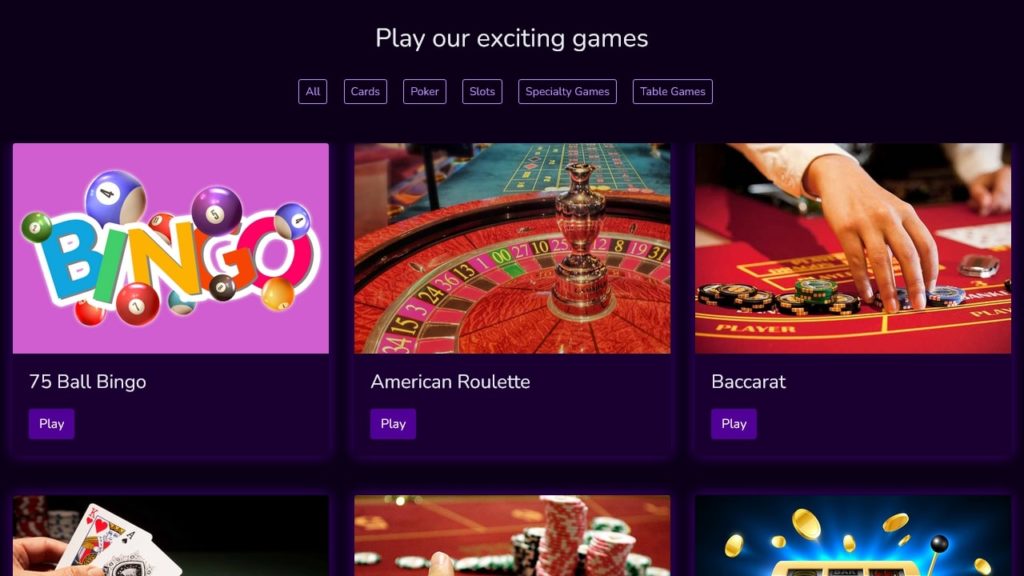 Crypsino Casino Bonuses
Now for the best part of the Crypsino review: the bonuses. Check out these sweet deals you could be taking advantage of (already!):
5% of the net loss back when you lose more than 100 credits (1 USDT) in a single game.

5% of the net win back when you win more than 5000 credits (50 USDT) in a single game.

10% back when you deposit more than 5000 (50 USDT) credits at once.
Crypsino is also offering big bonuses when you refer a friend:
If your referral signs up – you get 100 credits (referred user will also get +100 bonus credits)

If your referral loses a game – you get 5% of net loss in credits

If your referral purchases a raffle ticket – you get 5% of ticket price in credits

If your referral completes a deposit – you get 5% of deposit amount in credits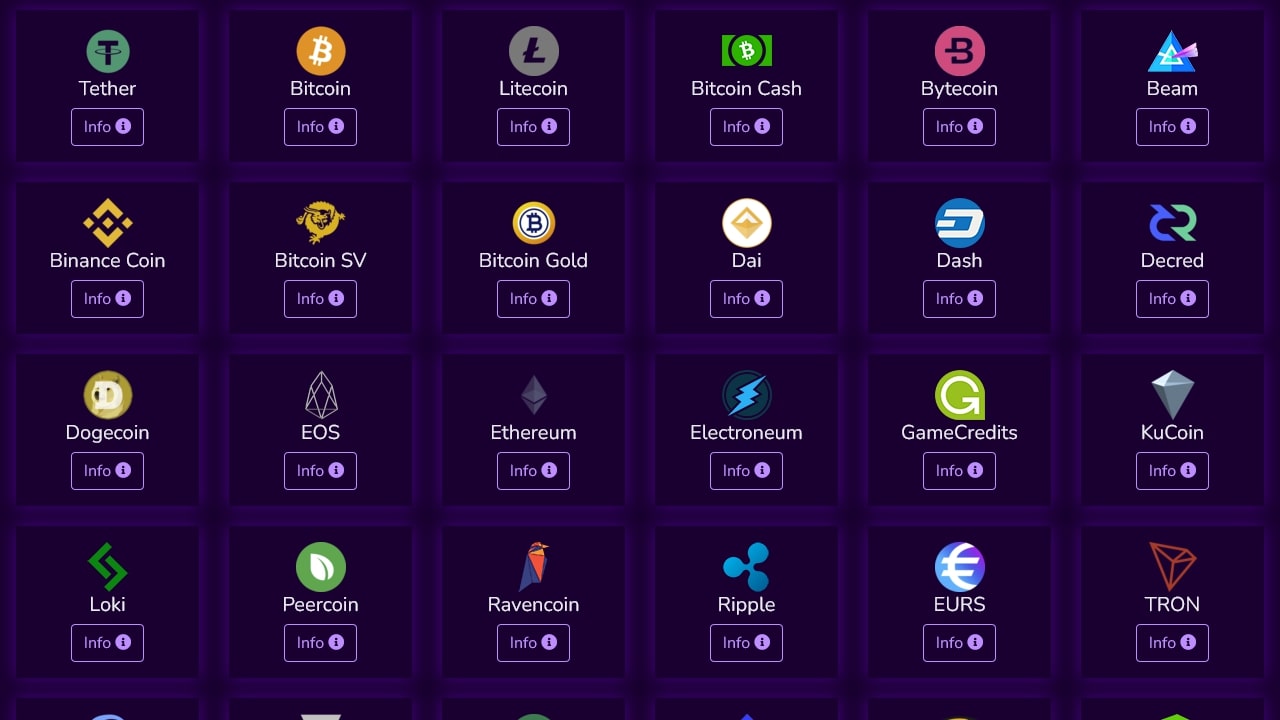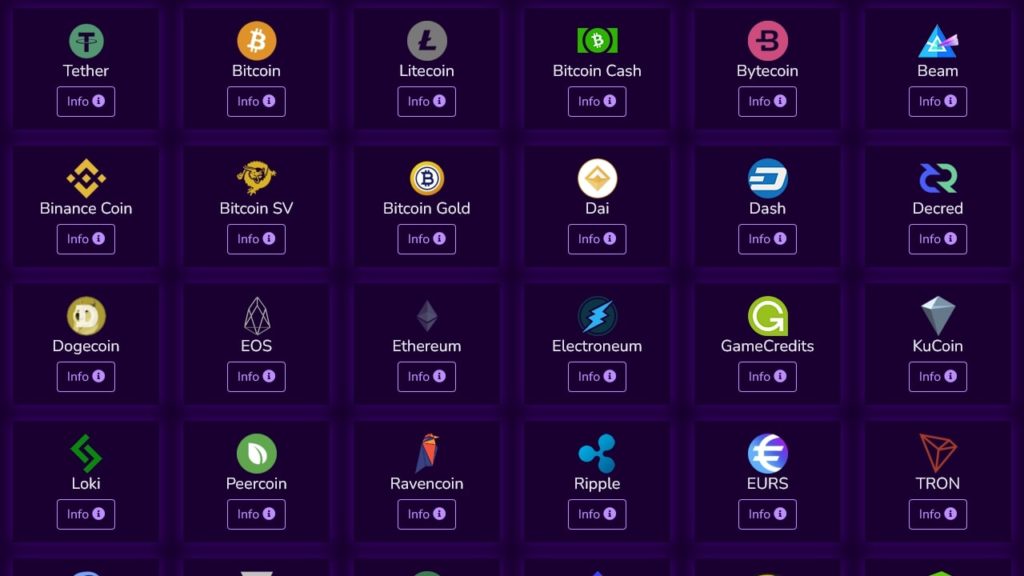 Languages at Crypsino
Now for the part in the Crypsino review where we discuss languages and support. Crypsino offers over 15 different languages – catering to quite literally every continent! You can find the full list of languages here: English, Chinese, Dutch, Korean, Finnish, French, German, Greek, Japanese, Italian, Norwegian, Polish, Portuguese, Russian, Spanish, and Swedish.
Crypsino Customer Support
In terms of customer support, Crypsino offers live support through their website, although it appeared to be offline when we tried. Their FAQ section is also empty.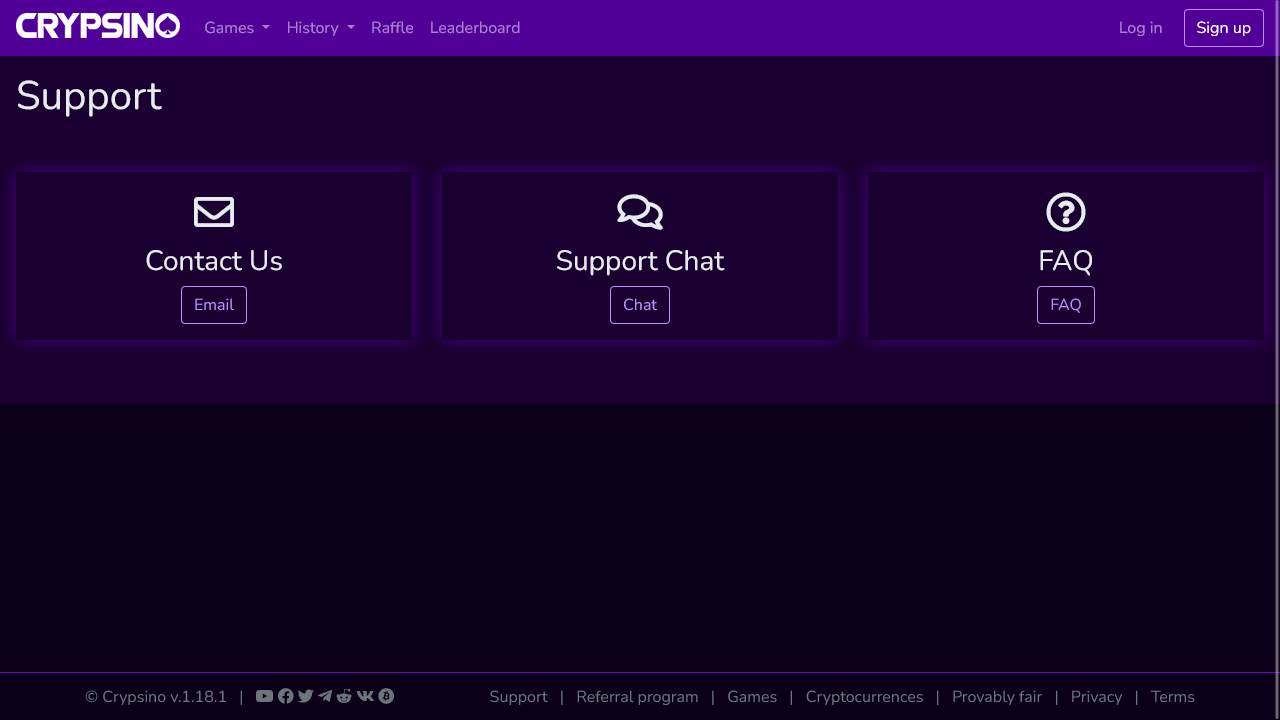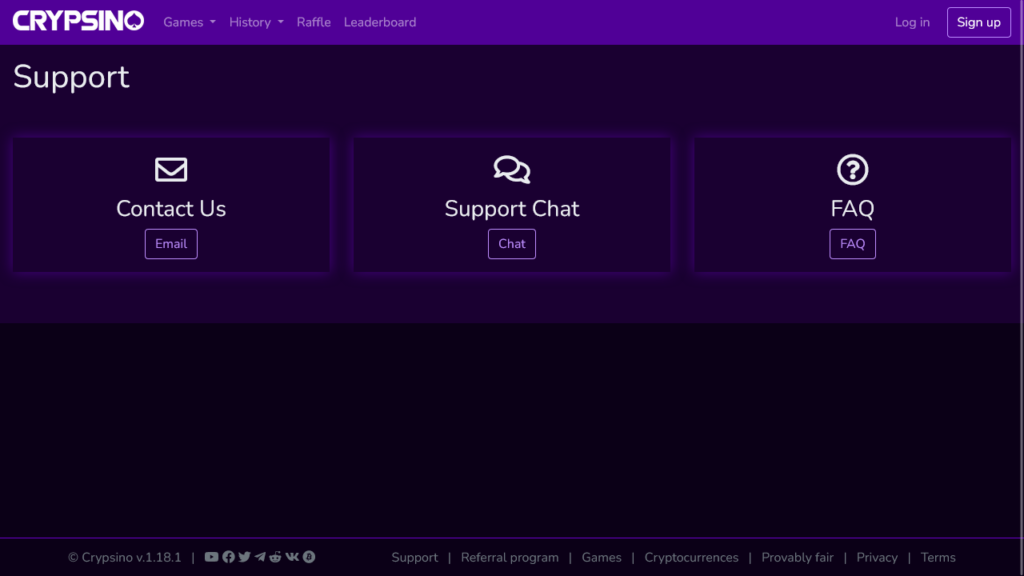 Some cons we need to mention: with no FAQs and an offline chat the lack of support is a concern. Their offline support chat is also linked to an email address, so it's more of a "contact us" than a chat. There are also no fiat deposit options, you can only play with cryptocurrencies.
All in all, Crypsino looks like a good new online casino: the site works smoothly, the games are attractive, fair and fun, and the crypto casino aspect really does it for us. We're interested to see how things pan out for this Canadian-based online casino, there seem to be a few things that still need to be ironed out, but as we said – not bad for a new crypto casino. And for those interested in testing out the provably fair check go to History, select My games page, select a game and click the Verify button. Badabingbadaboom.