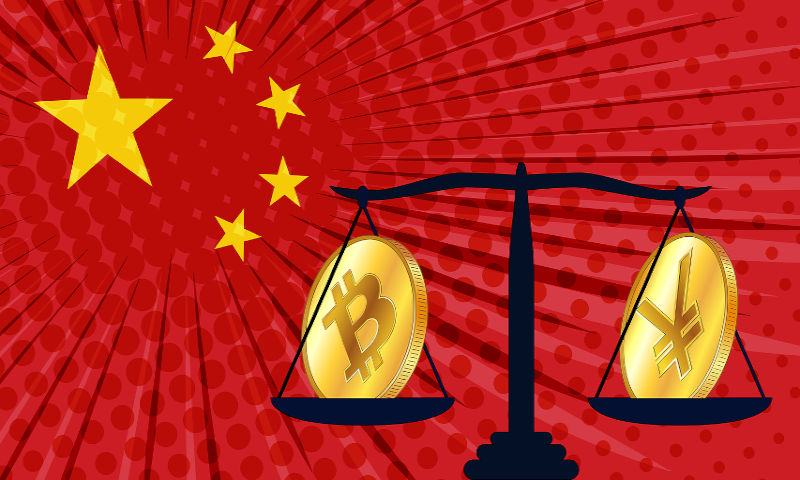 Despite the Chinese government's best efforts to curb the Chinese population's involvement with cryptocurrency, the usage and trading of crypto in China still dominates that of other countries in East Asia, according to Chainanalys' 2022 Global Crypto Geography Report.
This report indicates that between Jun 2021 – July 2022, China's overall adoption actually grew from the same period between 2020 – 2021. China is now ranked 10th in global cryptocurrency adoption from its previous rank of 13.
What makes this all the more impressive is that Chinese authorities have not slackened in their attempts to curb the population's use of cryptocurrency.
In fact, just two weeks ago China cracked down on 13 underground crypto trading apps, 23 cryptocurrency media sites and the personal sites of around 440 crypto bloggers.
Moreover, there has been an exodus of miners, wallet providers and cryptocurrency exchanges, and other cryptocurrency-related endeavors since September last year.
Some Other Possibilities Accounting for China's High Ranking
According to the 2022 GCG report, an anonymous expert is quoted as saying that they believe that a lot of the growth in recent months could be linked to Russian-China cross-border payments being done in crypto to counteract the global sanctions and transaction difficulties faced by Russia due to the Russian War against Ukraine.
This is a suspicion that seems to be supported by the Russian government's announcement back in June this year that they were working on a law to ease cryptocurrency trading and transactions.
While China only outlawed crypto mining in January this year, there were already secret mining pools back in 2016. That is plenty of time for savvy miners to figure out how to conceal their activities from the government.
A side point is that the population of China is 1.14 billion in 2021, according to The World Bank. This amounts to approximately 14.5% of the world's total population. Therefore, to only rank 10th and being outranked by countries with significantly smaller populations such as Vietnam and the US, does not really speak well of crypto-adoption for one of the world's superpowers. Especially since their overall trading volume was only slightly ahead of South Korea which only has a population of 51.8 million people, as can be seen from this graph taken from the 2022 CGC report: