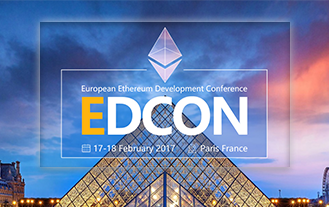 On February 17-18th Paris hosted the EDCON 2017, an event that brought together hundreds of developers and experts in the Ethereum network. Among the speakers, Vitalik Buterin himself, or the founder of the Ethereum network, gave a speech about how Ethereum and smart contracts would change in the near future.
CASPER: proof-of-work vs proof-of-stake
One of the main changes that were discussed during the EDCON 2017 event was the move from the proof-of-work (PoW) consensus system to a proof-of-stake (PoS) one. This move could help Ethereum improve its scalability and safety. Developers identified a specific scalability problem in 2011. They were concerned about the amount of energy that bitcoin – which uses PoW – needs to scale.
Many in the Ethereum community were skeptical that this scalability issue could be solved. Despite the skepticism, work continued and now developers unveiled a solution, the so-called Casper protocol.  Buterin defined it as "consensus by bet". The Casper protocol – or the friendly ghost – is an algorithm used to implement the proof-of-stake system. This allows to change the PoW consensus mechanism.
Vlad Zamfir on Casper
According to Vlad Zamfir, one of the developers involved in the development of Casper, the algorithm will allow Ethereum to switch to a PoS mechanism. Vlad asserts in his blog post that "if a validator produces anything that Casper considers "invalid", their deposit are forfeited along with the privilege of participating in the consensus process."
EDCON 2017: the rebirth of the decentralized autonomous organizations
Apart from the PoW to PoS switch and Casper, developers discussed other important topics during EDCON 2017. One of them was the rebirth of the DAO, the decentralized autonomous organization known as the driving force behind the Ethereum Classic hard fork.
Despite the hacker-related issues, the idea is not dead. The DAO project will see new light in the near future with a renewed initiative. This initiative – called "the Charity DAO" – aims to make charitable transactions more transparent. As a non-profit project, it will let people control their donations and vote on the projects they want to fund. Hopefully this time around, it will succeed.
Click here to read more about Casper "the friendly ghost".