Royal Kingdom Coin ICO
 Token Sale Details and Interview
"As an economic and technological benchmark in the GCC region, the Dubai government has done its homework, and this has been a great inspiration where Royal Kingdom enters the market as one of the pioneers in the development of blockchain technology." – Royal Kingdom Coin
Project Type: Asset/Token
Platform: Ethererum
Start Date: Live Now 
End Date: August 11
Website: royalkingdomcoin.com
Whitepaper: Link
Interview with Royal Kingdom Coin
Bitcoin Chaser: W
hat kind of problem, market deficiency or opportunity inspired you to launch your project?
Royal Kingdom Coin: Blockchain has been a term widely used and little understood by people, in that aspect Dubai is seen as becoming a frequent promoter of diffusion of the knowledge of this technology in which Royal Kingdom shares. As an economic and technological benchmark in the GCC region, the Dubai government has done its homework, and this has been a great inspiration where Royal Kingdom enters the market as one of the pioneers in the development of blockchain technology.
.
***
BC: How do you think that competition will develop following your ICO?
Royal Kingdom Coin: Competition is inevitable and always works well for the public. Once we Have new options, it will get  lower prices and vary the quality of services and products. We hope that in the end of our  ICO, however, is a process, contributing to a technological transformation of the middle east.
***
BC: What are you planning to do with the proceeds of your ICO, and why? 
Royal Kingdom Coin: The months following the end of the ICO will be intense work structuring the company and its departments so that we can continue to develop quality products for the public and private companies.
***
BC: For all those who have read your white paper and are still on the fence about investing in your ICO, what can you tell them that could lead them to invest in your project?
Royal Kingdom Coin: Well, objectively, what is different from other ICOs, we are already a joint venture, and we have corporate clients, and now we are sharing good results, so with new investments we can leverage our results. And these results are  the factor of adding value to our tokens and sharing our profits with investors.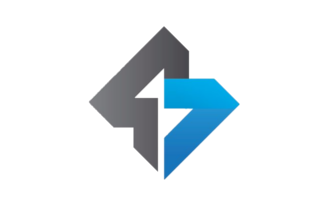 Connecting financial worlds
Every week BitcoinChaser will brings you the latest token sales, including exclusive interviews with the people behind the projects. To see them all in one place,
visit our Initial Coin Offering hub.