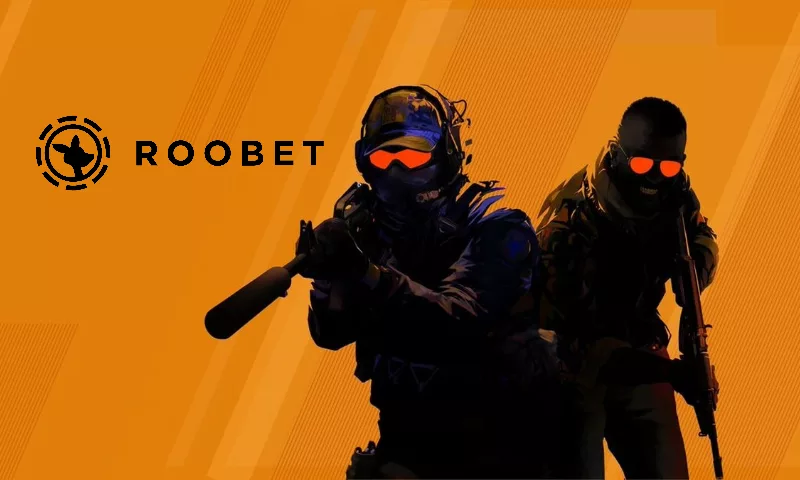 If you are a gamer or an avid esports bettor, you may have heard of the latest CS:GO update. It is out with the old and in with the new as Counter-Strike released their game upgrade.
Launched on September 27th, 2023, Counter-Strike 2 has taken the gaming and gambling world by storm. CS:GO has always been one of the biggest esports gambling categories worldwide, so what does this new update mean? Well Roobet, like the Kangaroo mascot it has, immediately jumped on the news and announced some even more exciting news.
Roobet will be continuing its annual Roobet Cup on CS2. Previously this tournament was hosted on CS:GO, and saw incredible success. The Roobet Cup 2022 saw the likes of Astralis, Cloud9, FaZe, and others, ultimately being won by the BIG team. But now they are taking on CS2, and might just be the very first tournament on CS2. And while not many details have been confirmed yet, rumors are circulating that:
The tournament will take place from October 25th to November 2nd, 2023.
There will be a $250,000 prize pool.
The cash prize for first place will be $150,000.
The tournament will feature 16 international teams.
Jasmine Kanuga, aka Veracity, will be the host.
So far, some of the speculated teams to have already been invited are 9INE, 9z Team, Astralis, BIG, Eternal Fire, Fnatic, FURIA Esports, Heroic, Monte, Ninjas in Pyjama, OG, and Virtus.pro. More teams are expected to be invited and verified as the tournament gets closer.
Again, we are waiting on more details from Roobet itself, but this is an incredible bit of news, not only for the players but for Roobet gamblers too. Not only will Roobet be a pioneer of esports gambling through this tournament, but they will also go down in history as the first CS2 tournament, or at least the first casino to host a CS2 tournament.
Roobet casino is not the first to jump on the Counter-Strike train. Thunderpick not only sponsored the CS:GO Evil Geniuses teams, but they also launched their very own CS:GO championship set to end on November 5th, 2023. There were discussions about whether Thunderpick would move over to CS2, but it seems they will be finishing off the championship on the classic CS:GO. This means Roobet's title of the very first CS2 tournament may be set in stone.
We look forward to the tournament and all the records it is set to break. We will be keeping you updated as more details continue to be revealed. For now, you can read our comprehensive Roobet review or check our list of the best CS:GO betting sites.
Visit Roobet