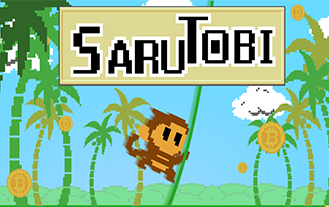 Japanese for 'flying monkey', SaruTobi is precisely a game about a monkey on a vine seeking to get the bananas around. The game is simple, with 1980's type video game graphics. Players only have to control 2 variables: the speed with which the monkey spins on the vine by tapping on the screen and then the jump from the vine forward to use the spin speed and catapult the monkey forward hopefully into as many bananas as it can get. The bananas can then be cashed in for all kinds of boosters. The monkey can also collect coins and the letters of the word "SaruTobi" for an additional banana reward.
Special features
SaruTobi has an incipient social platform behind it, through which players can connect with each other. It also ranks players according to achievements such as distance, points earned and other such achievements. The game also offers to pay Bitcoin rewards to the players, so there is a standings table with the amount of Bitcoin earned by each player. Our team checked the standings, and it seems that somehow, the first 40 players held a total of about 450,000 BTC. It is hard to believe that an app would be willing to give away over half a million free Bitcoins.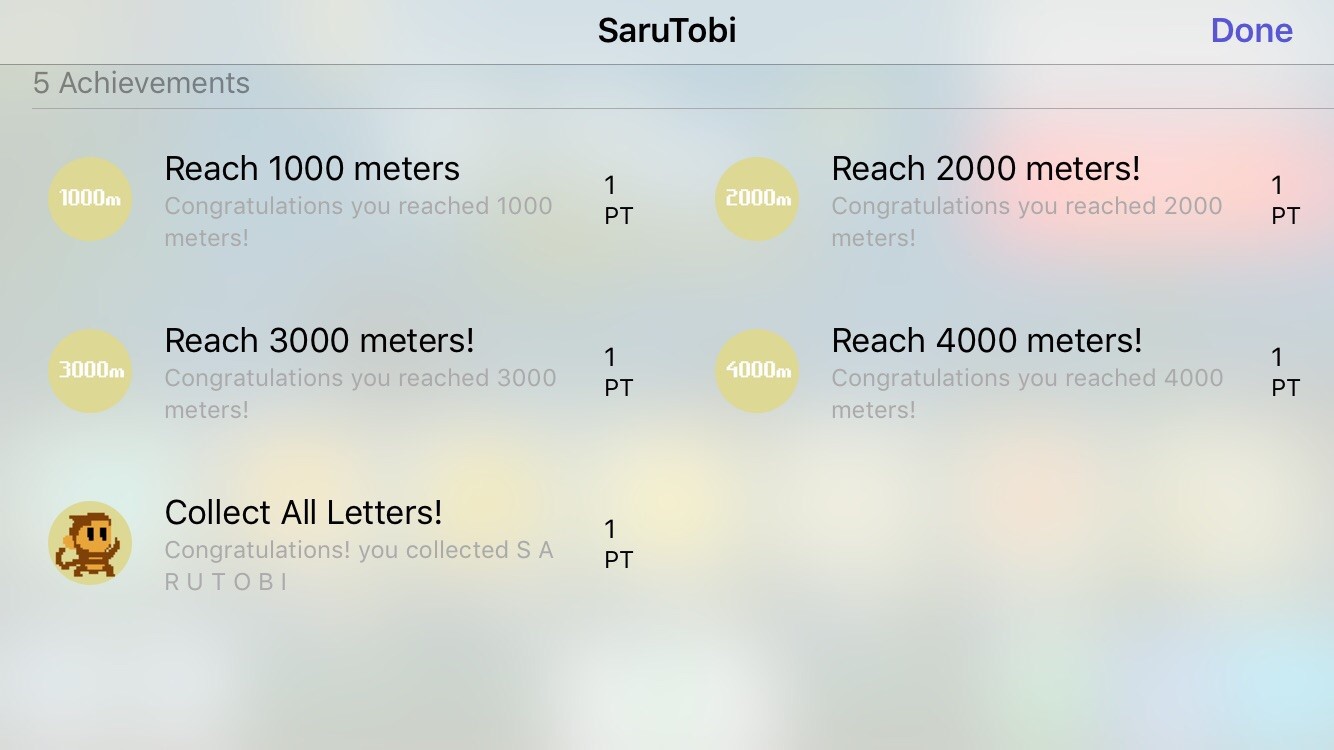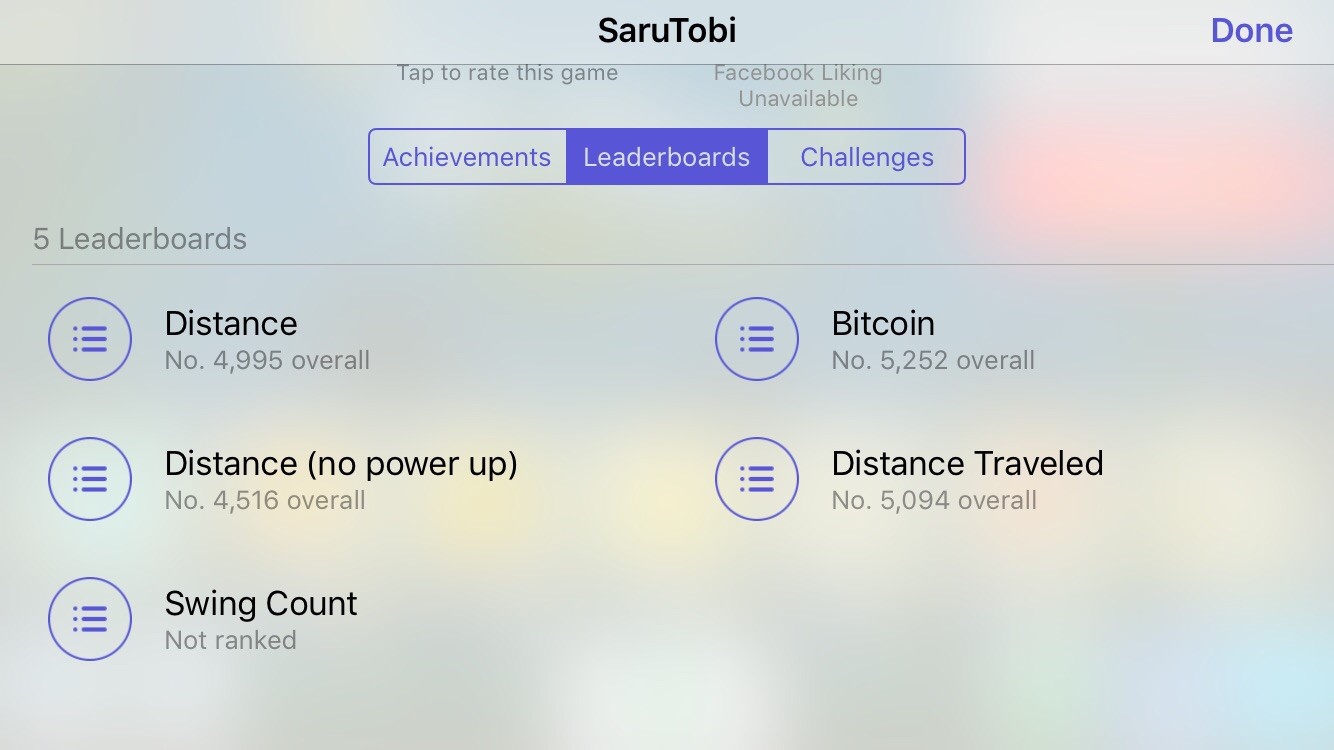 Playability
The game is not very easy to control. The monkey spins too fast sometimes and when you want it to fly over to the bananas, it is easy to get it to fly backwards into the part of the screen that has no rewards within it. The rewards themselves are not especially well thought through. There are all kinds of enhancements for the monkey which can be 'bought' with bananas, like springs, gliders, bombs, and rockets. These are supposed to enhance the banana gathering capabilities of the monkey in theory. In practice, spending 200 or 300 hard earned bananas on many of these enhancements will only yield between 20 and 30 back. In other words, the enhancements are not worth spending the bananas on unless you are curious.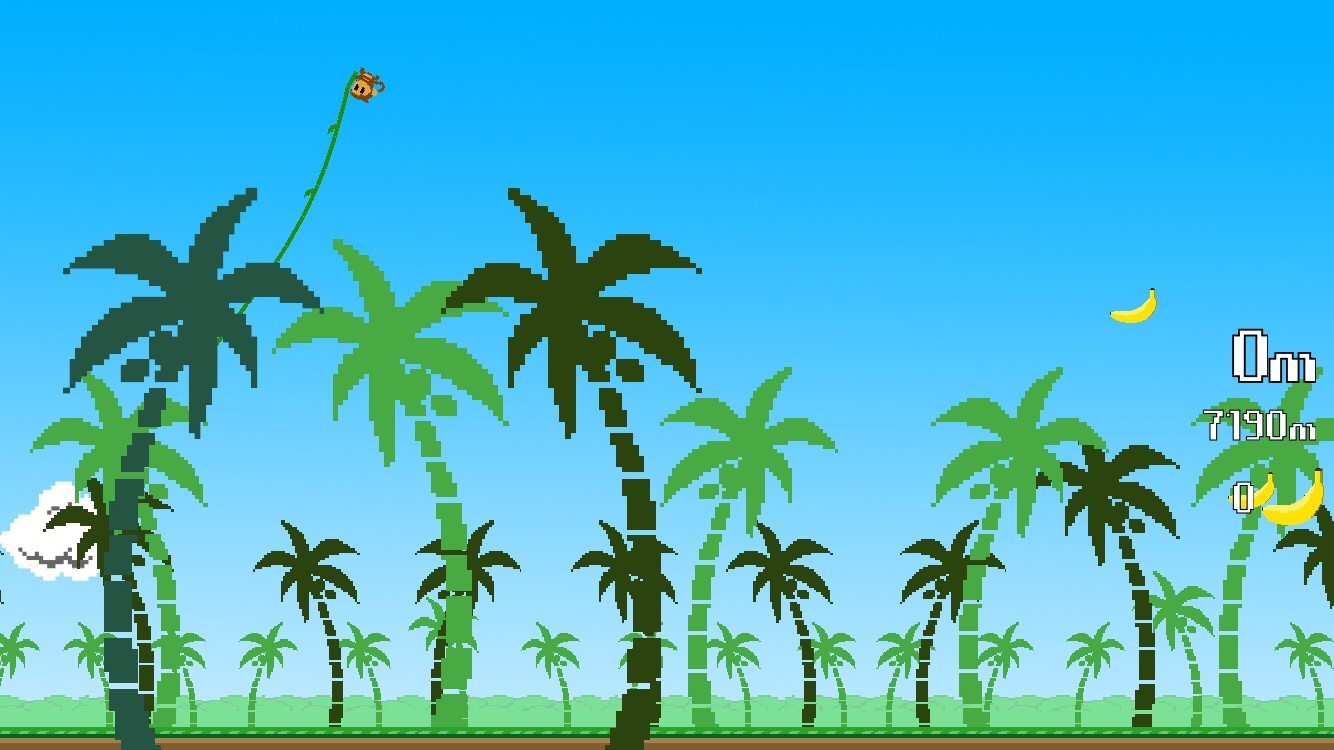 Special Offers
SaruTobi comes equipped with its own Bitcoin wallet. It seems like an attempt to draw people to acquire their wallet. The free Bitcoin rewards that the game offers seem to be just a hook to get the gamers to set up an account with their Bitcoin wallet service. Once our team could claim a free Bitcoin reward, the option was 'sold out'. Later our team could claim the coins: we got 110 bits, or about $0.04 USD. The game is also connected to the Bitcoin home page, and lets players click to learn more about Bitcoin.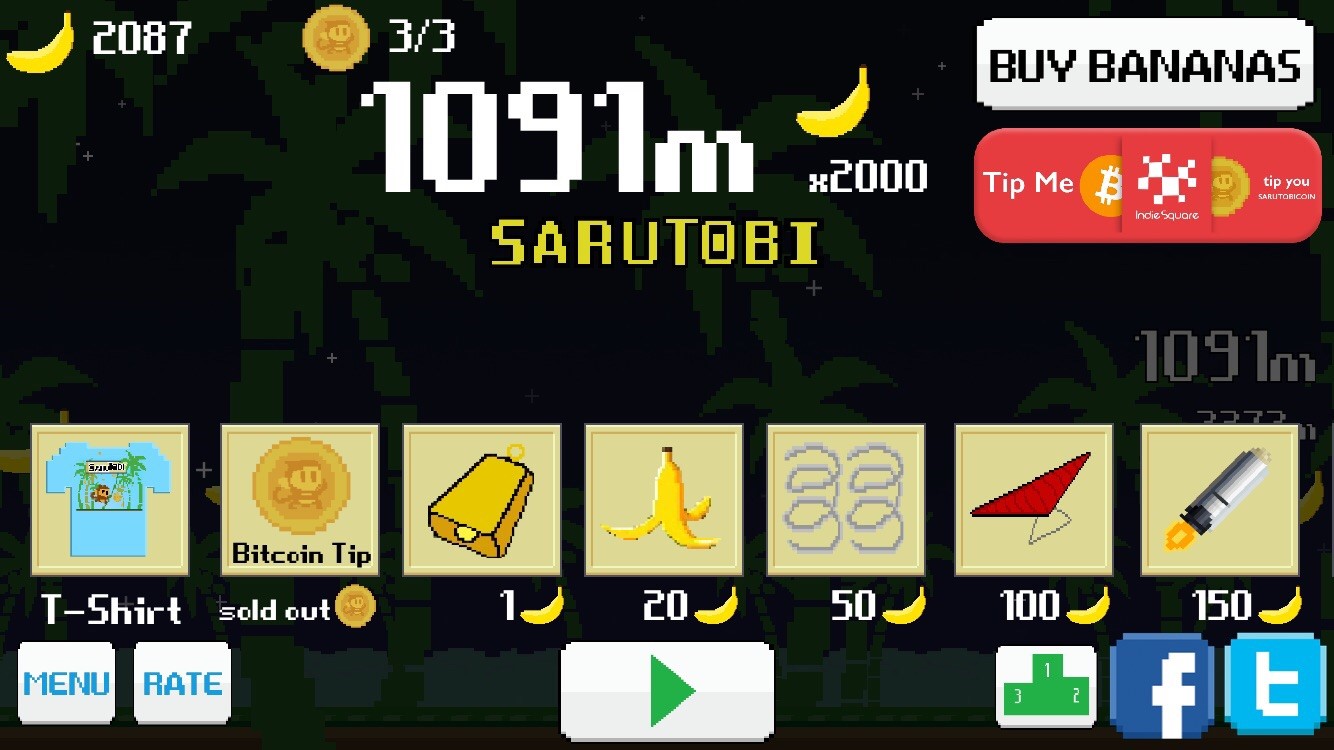 Conclusion
This is certainly an app that our team could not fully understand in terms of what its goal is. If the goal is to have more people understand what Bitcoin is and how to use Bitcoin, it falls short of the information needed. The monkey should be jumping around for key terms and concepts all around to make people read what Bitcoin is all about, but it just assumes that users would go to bitcoin.org and find out by themselves. No one needs an app for that.
As far as the free Bitcoins go, the app could actually withhold the award even though the gamer might have accumulated all the points necessary to claim them. When the gamers actually receive their free Bitcoin, the amount is very small, insignificant. In this regard, it seems that the app is mainly trying to promote its wallet, in which case it may get a few enthusiasts. It would be much less frustrating if the game would actually award people with a more substantial amount of free Bitcoins.
Purely as a game, it is frustrating. It takes a very long time to accumulate enough bananas to get rewards and after a few minutes it becomes clear that there is nothing that can really be done with them. Maybe it is a nice time killer for the commute, but many other mobile games are better than SaruTobi. Players trying to kill some time during their commute or while they wait at the doctor's office, will likely be choosing more interesting games.
The bottom line is that SaruTobi was ok to play for a few minutes but our team would not recommend it as a way of getting free Bitcoin. If you are still curious about it, you can download it on your mobile and give it a try. You might find it more interesting than our team, especially if you like vintage graphics!