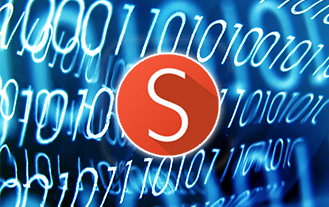 Satoshi Nakamoto launched bitcoin in an effort to eliminate the middleman and enable P2P transactions. But the use of traditional currency is still inevitable. This is how paradoxically, a whole host of other intermediaries rose to dominate the bitcoin to traditional currency exchange. One of them is using its position in the market to create value and help users avoid ATMs altogether, whether traditional or bitcoin, for lower fees. Spare connects the user straight with a local shop in order to deliver a seamless, low cost, bitcoin to local cash transaction. It is not a stretch to say that Satoshi Nakamoto would probably be proud of how the Spare system works. The following interview will give readers an insight into this revolutionary service.
Spare Offers a Revolutionary Low Fee Cash for Bitcoin Service
Bitcoin Chaser: Your app is currently available for iPhone users. Have you considered enabling your service for Android and users of other operating systems?
Spare: We have yet to make the platform available for Android users and do not have a date set in which it will be available.
BC: Why did you decide to integrate bitcoin into your platform?
Spare: There was a need from the community to be able to liquidate bitcoin just like any other value stored in a digital environment. We are just filling the need. BTW have you seen the cost of the latest Bitcoin ATMs? – Insane.
How The Spare App Works
BC: How does the bitcoin-merchant interaction work through your platform? Are merchants taking bitcoin directly or do you deal with the bitcoin side so that the merchants don't have to adopt bitcoin?
Spare: We take on the Bitcoin so that the merchant does not have to deal with it.
BC: Right now you are basically exchanging cash for bitcoin, allowing bitcoin holders to sell their coins, but will you consider selling those coins to people who have cash as well?
Spare: This has been discussed but we have yet to make a decision on it.
BC: Do you see your company playing a bigger role in the expansion of bitcoin adoption?
Spare: Absolutely! Now that liquidation becomes easier, adoption of Bitcoin will become more palpable.
Spare in the Cash for Bitcoin Market
BC: How do you compare your business model to that of localbitcoins.com?
Spare: Simple. We aren't a marketplace of buying and selling. We simply offer liquidation in the form of cash.
BC: How fast is your business expanding?
Spare: Roughly 200% MoM
BC: Do you see the block size and bitcoin transaction debates affecting your business at all?
Spare: Not in the near future however, that can definitely change as we embark on some of our other Bitcoin related endeavors.
BC: How do you see possibility of expanding into regions in which there are a lot of capital controls and demonetization threats?
Spare: We are a platform for the people: mainly small businesses and consumers. These are certainly speedbumps but they are not impenetrable barriers to entry.
BC: Which are the top 5 countries for your app by transaction volume?
Spare: United States, Canada, Select US territories, Spain, and the UK
BC: Will you consider expanding into other cryptocurrencies, like Ether or perhaps even Litecoin and Monero?
Spare: Absolutely. Keep your eyes out for the additions throughout the year.
Thoughts About Bitcoin
BC: What do you think will happen with bitcoin in 10 years?
Spare: I think that Bitcoin, cryptocurrencies in general, have a long way to go but they are providing some much needed relief from the current climate created around finance by traditional financial institutions. It is tough to see the road ahead but I can see a path to a lot of financial benefit for many businesses and consumers.
BC: If you had to pick one category to place bitcoin in, which would you choose from the following and why?
Currency
Commodity
Money transfer method
Unit of accounting
Technological innovation
Spare: Commodity mostly but we can make arguments for any of these such titles. I think it will be up to the Bitcoin gods to figure out what role Bitcoin will truly have in shaping the economies of the world.
Remember to claim your $5 gift when you install the app on your phone. Use our exclusive BITCOINCHASER promo code.