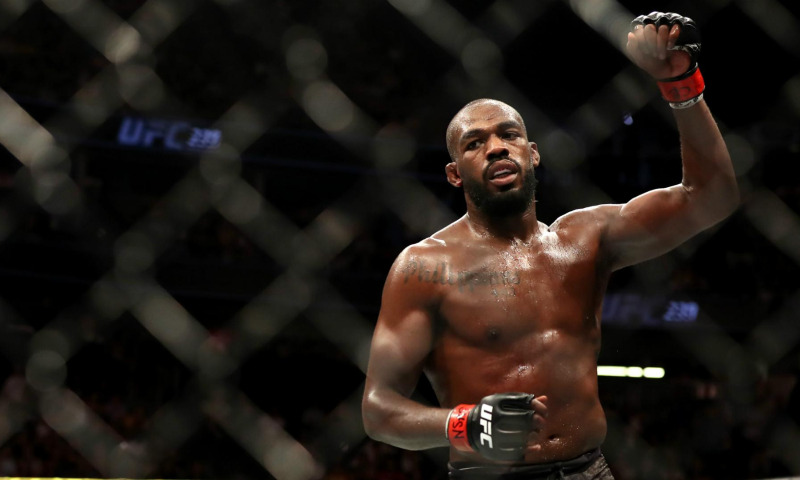 The return of the unbroken, the undisputed, the undefeated, and the pound for pound greatest fighter of all time is upon us. Jon 'Bones' Jones finally gets his title shot at the Heavyweight division. It comes against no pushover though, his opponent is Ciryl 'Bon Gamin' Gane.
Ciryl Gane is currently one of the best strikers in the UFC, and possibly the best striker in Heavyweight history, he is 6'4 but he moves like a welterweight. If you ask me, this matchup is the only one that you can dream of. This is what dreams are made of. 
For the co-main, we get a treat that we never deserved, but we get it regardless. Valentina 'Bullet' Shevchenko, defends her Flyweight title against the new contender, Alexa Grasso. This fight promises to be another Valentina masterclass, but can the Mexican heart in Alexa prove otherwise? 
The rest of the main card is stacked to the brim with the undefeated Shavkat Rakhmonov returning for a tough fight against Geoffrey 'Handz of Steel' Neal. And the South African sensation looks to get into the top 5 middleweight rankings with a possible win over the veteran, Derek Brunson.
Jon Jones (1.65) vs (2.25) Ciryl Gane
Jon Jones finally gets his title fight, but instead of the hard-hitting Francis Ngannou, it is coming against the technical Ciryl Gane. It's almost impossible to know how this plays out.
Jon Jones has the element of wrestling and his wide arsenal. His paths to victory are several, but size could be a factor in this one. Jones has always struggled with fighters that have a similar build to him, Ciryl Gane could be physically bigger on fight night as he is a natural Heavyweight.
Ciryl Gane has the power to eventually put Jones out, but this would take accumulative damage, and it's quite difficult to bet against a man that has found a way to win a total of 14 title fights. Ciryl's best chance is from striking, if he can mix up his weapons and use them well enough he could possibly scrap through to a decision.
Our Pick: Jon Jones
Way Of Victory: Decision
Valentina Shevchenko (1.17) vs (5.20) Alexa Grasso
Valentina opens as the biggest favourite on the main card. It is hard to bet against one of the most complete fighters to ever step into the octagon, not many can handle Valentina's grappling, and even fewer can compete with her striking.
Alexa Grasso is a well-rounded fighter that has won four straight fights on her way to a title shot. All four fights were outright wins as she had three unanimous decision wins, and a submission against Joanne Wood. Can she make it five?
Our Pick: Valentina Shevchenko
Way of Victory: Decision
Shavkat Rakhmonov (1.22) vs (4.40) Geoffrey Neal
Number 10 ranked Welterweight, Shavkat looks to keep his winning streak going, all of his wins thus far have come from finishes. His opponent Geoffrey Neal might not have submission, but he is known for his absurd power.
Neal is coming off the best performance of his career as he put on an absolute clinic against Vincente Luque. If that version of him shows up, we could be in for a treat.
Many see Shavkat as the next Welterweight champion, he is one of the most complete prospects in the division and will be looking to get his most significant win to date.
Our Pick: Shavkat Rakhmonov
Way of Victory: TKO
Bet on UFC 285 at Stake
This is one of the deepest cards that have been released for 2023. The star power is there, and so are the perfect matchups. All the odds were taken from the Stake.com, one of the best crypto UFC betting sites out there.
Stake has some of the best MMA promotions going, so it is the perfect place to bet on the next big event. For UFC 285, you can back either Jon Jones or Ciryl Gane in the winner market and if they win by KO or TKO in the first 2 rounds you will earn double your winning up to $100.
Visit Stake