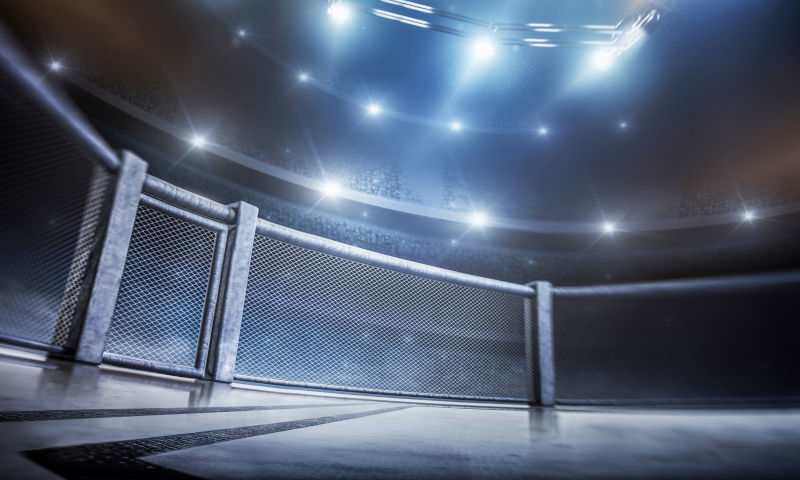 2023 has started and the UFC's takeover is still en route. They have loaded their biggest superstars in so many of the upcoming fight cards. Number One Pound for Pound Alexander Volkanovski moves up to 155 pounds for a champion vs champion fight against Islam Makhachev.
And the moment many have been waiting for has arrived: Jon 'Bones' Jones is back, arguably the greatest fighter to ever live. With a stellar record of 26 wins and 1 loss (which came by way of disqualification), he faces the versatile striker and former UFC Interim world heavyweight champion of the world in Ciryl 'Bon Gamin' Gane.
The return of Kamaru Usman has also been announced for March, which will have 2 PPVs, as he faces the newly crowned champion in Leon 'Rocky' Edwards for the third time. The score is all draw since Usman won their first meeting back in 2015.
UFC 283: Teixeira vs Hill
The first pay per view of the year sees Glover Teixeira go to war with Jamahal Hill in Brazil. Home to Teixeira, but just another location for the Chicago born Hill to stake his claim on.
The odds have Glover Teixeira as a favourite based on his skills and experience, which could mean very little in a fight like this. Jamahal Hill carries two machine guns in his arms at all times that can put any man to sleep. It is quite easy to believe that if he lands clean on Glover, it could be goodnight.
Our Pick: Jamahal Hill
Way of Victory: Knockout
UFC 284: Makhachev vs Volkanovski
Champion vs Champion, Pound for Pound number one vs Pound for Pound number two. The Dagestan sensation vs Alex the Great. Alexander Volkanovski moves up from 145 pounds up to 155 pounds, and he is looking to be the newest member of the double champ community.
This fight does not look equally matched at all. Volkanovski is just outmatched on paper. Islam is bigger, stronger, and a better wrestler. Volkanovski is not known to have knockout power so his only path to victory seems to be by way of decision. Both fighters are durable, but you can never doubt the Championship mindset of Volkanovski.
Our pick: Islam Makhachev
Way of Victory: Decision
UFC 285: Jones vs Gane
Bones vs Bon Gamin in the T-Mobile Arena. Electrifying is an understatement. The most skilled World Heavyweight in the history of the UFC versus the greatest fighter of all time. Cyril Gane welcomes Jon Jones into the heavyweight division. Jon Jones has been in a title fight 13 times before. He lives in such places and has made title fights his home. He has never lost one, let alone lost a fight. Cyril Gane had his first title fight against Francis Ngannou, in which he got his first loss.
Cyril Gane is an elite striker, he has amazing kicks, amazing combinations and just an overall game that is very difficult to work against in this heavyweight division. Jon Jones is the ultimate complete fighter, the greatest at 205 pounds, and now looks to stake his claim at heavyweight division too. Jon Jones has every path possible to victory, Ngannou might need to depend on a decision.
Our pick: Jon Jones
Way of Victory: Decision
UFC 286: Edwards vs Usman
We have spoken about Jon Jones, we have spoken about many. The list is short, but it exists, and if there is a man that belongs there, it is Kamaru Usman. He said he may not be the best striker, or the best wrestler, but when it comes to mixing it all up, there is no man like him. That's the thing though, Leon Edwards never needed to mix it up, he just needed the right sequence, he got it, and he was able to isolate the king for a finish.
Leon Edwards is easily one of the best strikers in the UFC, he set Usman up for one of the best knockouts you will ever see, it was a satisfying one to some, and a heartbreaking one to others. Many believe Kamaru Usman's path of victory will have to be a decision, whereas Leon could finish him. We beg to differ, Kamaru Usman has proven to have the power necessary and if he can mix up his wrestling with his striking, he could put Leon out in London.
Our Pick: Kamaru Usman
Way of Victory: Knockout
Where to bet on the UFC
The UFC is a great sport to watch, even better when you understand, and probably the best when you have money to gain on a fighter that you are almost certain will win.
To help you find the best options out there we have compiled a shortlist of greatest UFC crypto betting sites. These sites allow you to bet using cryptocurrencies, fiat money, and we have also covered the biggest UFC promotions on offer.