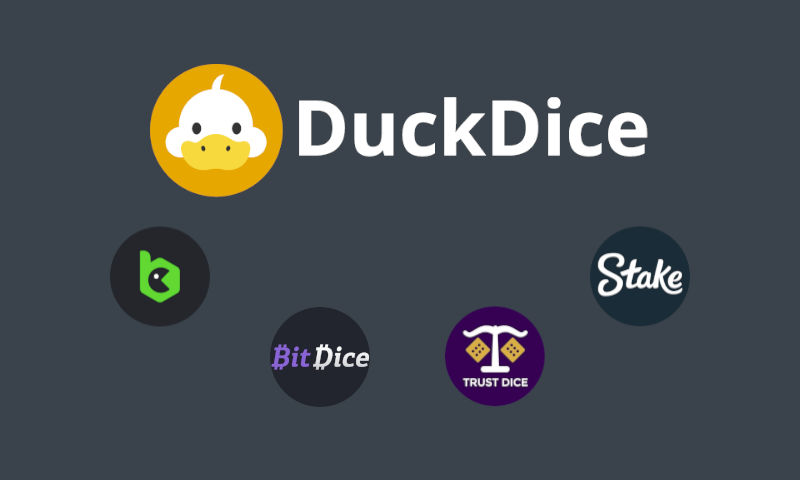 DuckDice is a dice site that has been around for a long time now. Since opening its doors in 2016, it has grown greatly and now offers an impressive array of features, while staying true to its roots as a dice site first and foremost.
At DuckDice you will find plenty of crypto options, a lottery, great bonuses, a bitcoin faucet, a live community chat, and a forum. And of course, their signature dice game.
So taking all these aspects into account – all the things that make DuckDice special – we are going to explore some alternative casinos worth exploring. These are all casinos we have reviewed and accept cryptocurrency.
Casinos Like DuckDice:
DuckDice Casino Alternatives
As great as DuckDice is, there are plenty of alternatives out there. So whether you are looking for a casino that offers dice, bonuses, lottery, and provably fair games, we hope you find one here that matches what you are looking for.