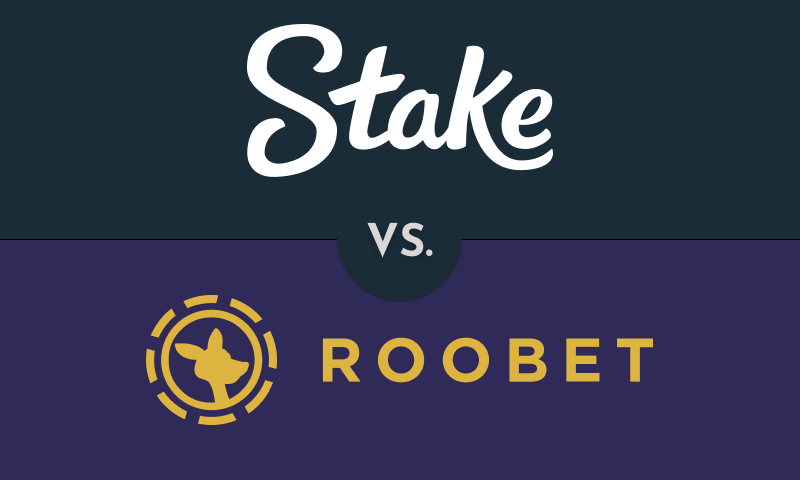 Stake and Roobet are two of the heaviest hitting cryptocurrency casinos in the world, so we are going to hold a showdown to see who comes out top in the battle of the crypto casinos.
But to have a contest we need some rules, so we are going to test both casinos by categories. The categories we will use are:
Crypto
Slots
Bonuses
Original Games
Security
Sports Betting
And from these we will have a clear idea of who has the advantage in the Sake vs Roobet matchup and takes home the title for best overall casino.
Best for Crypto
We are starting off with what we know best at BitcoinChaser: crypto. Lets compare the cryptocurrency options at both casinos.
Stake
Stake accepted seven cryptocurrencies at the time of writing, including Bitcoin, Litecoin, Ethereum, plus more niche options like TRON. You can play every casino game at Stake with cryptocurrency, and they also provide some great information on how to deposit and withdraw.
Roobet
Roobet comes with three cryptocurrency options: Bitcoin, Ethereum, and Litecoin. These happen to be the three most popular crypto coins to use at online casinos, so the majority of crypto players will be covered.
Winner: Stake
Stake wins this matchup with more cryptocurrency options than Roobet.
Best for Slots
Slots are probably the most played game at any casino, so let's see who comes out in the Stake vs Roobet battle of slots.
Stake
Stake has over 2,000 slots from some of the biggest providers in the business. Something this casino has to offer is their own exclusive slots that you will only find at Stake. On top of all this the slots look great and run really well on any device.
Roobet
Roobet has over 3,000 slots to choose from and you can sort them by provider, popularity, and release date. You can play any slot on Roobet with Fun Play currency, allowing you to give them a test run.
Winner: Roobot
Roobet comes out on top (just!) with more slots as well as matching Stake's great user experience.
Best for Bonuses
When it comes to the bonuses on offer at these casinos, we have a close fight on our hands.
Stake
Stake does not offer any welcome or deposit bonuses, rather they hold regular tournaments, challenges and special promotions. One of the most popular being the Stake monthly bonus. This bonus sees a mystery no deposit bonus handed out on a random day of the month to all users.
Roobet
Roobet is even more unique than Stake when it comes to bonuses. There is no deposit bonus or regular promotions at Roobet; rather they reward players with points who complete surveys and simple tasks such as installing apps. These points can then be used to play at the casino.
Winner: Stake
Both Stake and Roobet have a unique approach to bonuses but we prefer the challenges and promotions at Stake, which are both more interesting and exciting.
Best for Original Games
Both Stake and Roobet offer original games that you will not find anywhere else. These games are a big part of what makes both casinos so unique, so let's see how they compare.
Stake
Stake has two types of custom games: Stake Exclusives and Stake Originals. Stake Exclusives are games created by game providers such as Evolution and BGaming, tailor made and designed for Stake.
Stake Originals on the other hand are games that have been developed in house: that is they have been made by Stake themselves. Stake Originals include dice, plinko, blackjack, and more.
Roobet
In-house games from Roobet include roulette, mines, dice, and, by far the most popular, Crash. Roobet's Crash is a serious fun game and a big reason why this casino worth exploring.
Winner: Roobet
Both casinos offer some great custom games, but for us Roobet comes out on top because of its excellent crash game.
Best for Security
Security and trusting the platform you are playing on matters, and is something we take seriously. So let's explore how both casinos do when it comes to the matter at hand.
Stake
Stake is licensed in Curacao and a member of the Crypto Gambling Foundation. On your account at Stake you will find a security tab which offers Two-Factor Authentication and a sessions tab which allows you to track all logins to your account.
Roobet
Roobet casino is also licensed in Curacao and in your account settings you will find Two-Factor Authentication as well as a nice feature called Mutli-Device Logout, which does what the name suggests.
Winner: Tie
This round ended in a tie and we are glad it did. Stake and Roobet are both licensed casinos and take account security seriously. They both also make it easy to control your account. On top of all Stake and Roobet offer good support should you ever need it.
Best for Sports Betting
Both sites feature sports betting, and what could be more appropriate in this Stake vs Roobet matchup then heading into the sporting arena for the final round.
Stake
Stake's sports betting site comes with some serious backing. They are the official betting partner of the UFC and main sponsor of Everton Football Club in the Premier League. So you know you are going to find great betting options when it comes to these two sports. Across the board they offer good odds and run regular promotions for big events, from Major League Baseball to Tennis grand slams.
Roobet
Roobet offer odds on major sports and we really like the layout of their betting pages. Everything is clear and easy to navigate. They also feature esports betting more heavily than Stake, covering the latest CS:GO and League of Legends events. Not sports betting, we know, but a good sign of the variety they offer at Roobet.
Winner: Stake
Stake is the clear winner in the betting match-up, with the clout of being the main betting partner of the UFC going a long way to show how committed they are to sports betting. While we prefer the design of the Roobet betting site, the special sports promotions at Stake are something that Roobet do not have.
Winner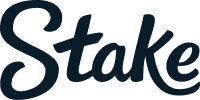 Bonus
$100,000 Weekly Giveaway
Roobet put up a good fight and are definitely worth exploring as well.
Second Place

Best Overall: Stake
Stake comes out overall with a 3-2 victory. We believe Stake offers better options for crypto, bonuses, and sports betting. It was close though, with Roobet coming in strong in the slots and custom games rounds.
Yet both Stake and Roobet are innovative, exciting casinos that are popular for very good reasons. We believe whichever one you pick, you'll be the winner.
We have given you our opinion, but maybe our decision alone is not enough. And sure, maybe there were a couple of low blows in there as well. So if you want more information about either of these casinos we have a few resources for you: