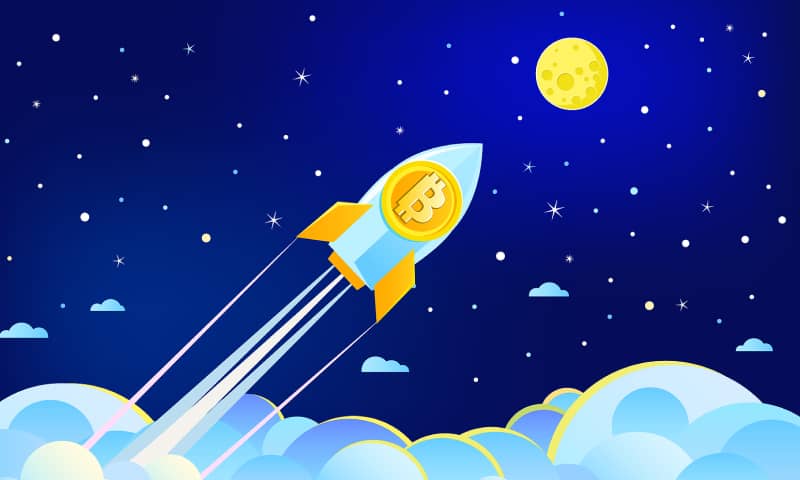 Bitcoin hit a record high of $38,000, surging 6.7% on Thursday. The OG cryptocurrency has risen by more than 400% over the last year, and has seen an influx of investor interest in the last few weeks. The driving force behind this latest rally has been pinned on a renewed desire among investors to find an alternative asset, which is decentralized, amid a destabilized economy.
Bitcoin hit a record high of $38,357.66, topping a previous all time high of $34,000 set on the 3rd of January 2021.
"With buying interest continuing to drive the market, any sell-offs of set-backs will be seen as another opportunity to enter a market that, at the moment, is pushing relentlessly higher," Nick Cawley, a strategist at DailyFX, said.
"As always with the crypto space, care should be taken, especially with volatility at its current extreme level," he noted.
With a market cap of more than $1 trillion the cryptocurrency market is now worth approximately half as much as Apple, the most valuable company in the world. It's larger than the Swiss Economy, a number of the world's biggest financial institutions, and gold vaults.
"Bitcoin has continued to rip up trees, metaphorically speaking, rising to a new record," chief strategist at CMC Markets, Michael Hewson, said. An increase in transparency thanks to new regulations and a crumbling global economy has led to a renewed interest in the crypto market.
Cryptocurrencies seem to have finally shed the skeptics – and Bitcoin's on the rise.