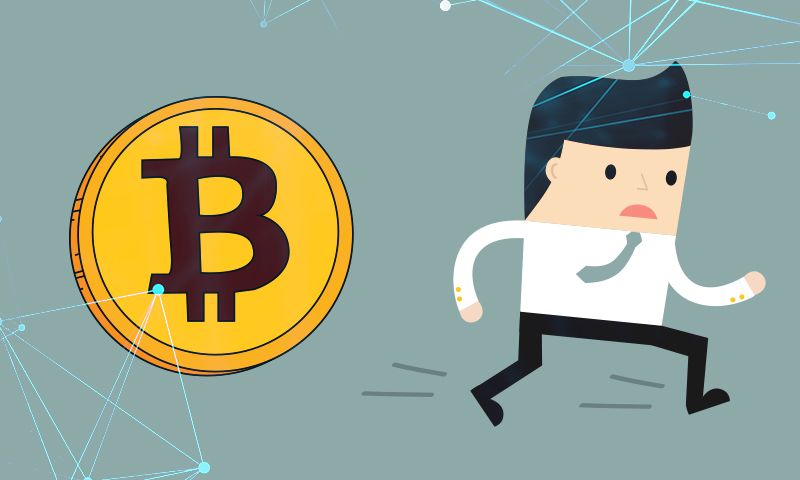 The top regulator of the Securities and Exchanges Commission (SEC) Jay Clayton, has issued a warning on ICOs and on cryptocurrency. He said that cryptocurrency exchanges will have to be regulated if they deal with securities, which the SEC considers many ICOs to be. The SEC is allegedly looking out for investors to protect them from projects that are violating securities laws. This warning was directed to ICOs that engage in sales of unregistered securities offerings.
Investors Should "Think Long and Hard"
In an exclusive interview with FOX Business, he said investors should "think long and hard" well before stepping into an ICO. The news comes amidst Telegram's fundraising record through its ICO, which has netted the corporation more than $850 million USD already. Telegram is looking to raise 2 billion USD on its ICO.
Clayton warned that ICO tokens are similar to securities and said investors are buying these tokens instead of stock. He stated that: "I worry in particular about people who see things that look like a New York Stock Exchange or NASDAQ listing for ICOs or cryptocurrencies and think that I'm getting the same protection for my token that I would be getting for a share of stock that trades on an exchange" before adding that "They're not." The notion that the SEC can protect investors is false however. Investment banks defrauded the public out of billions under the watchful eye of regulators world-wide, triggering the 2008-09 economic meltdown. Banks were later rescued by governments which used tax-payer funds to do so. It is clear that the SEC and other regulators have lost the argument for investor protection a long time ago.
Clayton's Anti-ICO Activity
Presently, Mr. Clayton and his team are investigating the legitimacy of several ICOs. They stated on FOX Business that: "Many ICOs and many of the ones I've looked at specifically are securities. For some reason, people selling ICOs seem to think they don't need to follow either path; they seem to think they can have the best of both worlds: a limited disclosure from a private placement and public trading and public offering of the token." Clayton explains how ICOs raise funds and how private placement has switched to an ICO to raise targeted capital. He says, "the business hasn't changed substantially, but it's a form-over-substance way to raise money. That is troubling".
The SEC and Cryptocurrency
The SEC has recently issued subpoenas to ICOs demanding details about the structure of sales and pre-sales of ICOs. Besides, the tZero, a subsidiary of e-commerce company Overstock has also been asked to hand over documents voluntarily. The SEC is issuing a warning to ensure investors and the general public against speculation.
Clayton appreciates the concept of cryptocurrencies and acknowledges it as an asset class. He further claims that "this asset class is likely here to stay." He warns that "It's important to understand that the fundamentals of our securities laws do apply in this space," Clayton said. "It's a technology with great promise. It's a technology that I really think is pretty cool and can change the way people do business at a great deal of efficiency, but it doesn't mean that you can obviate our tried-and-true approach to the federal securities laws".
SEC Playing Whack-a-Mole
Clayton warned ICOs that try to break the rules would be dealt with by the SEC. And concluded his statement saying, "We are watching. Others are watching". Nevertheless he forgot to state what should be obvious to many: 1. The SEC has no jurisdiction if the ICO is not based out of the US and does not receive funds from US citizens, residents and/or corporations 2. With so many ICOs coming out every day, it will not have the resources to prosecute them all 3. If a coin is launched in a decentralized manner or traded on a decentralized exchange, there is no one to prosecute and the SEC will not be able to shut the operation down.