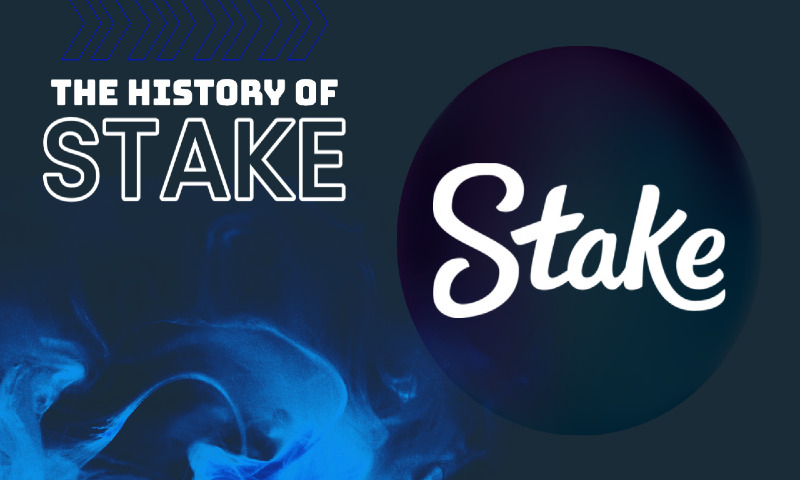 As one of the leading crypto gambling platforms in the world, it took a long time for Stake to reach the heights it has.
After years of gruelling work and a lot of trial and era, Stake.com recently announced a record-breaking year of 65,582,632,601 bets in 2022. Stake is arguably the biggest crypto casino and continues to grow with each passing year through its innovation of the space and great marketing mechanisms in place.
But how did Stake get to be the powerhouse it is today? That is what we are here to look at and discuss, so let's jump into the deep history of Stake.
But before we do, you can learn more about this top-tier casino and betting platform in our comprehensive Stake casino review.
Table of Contents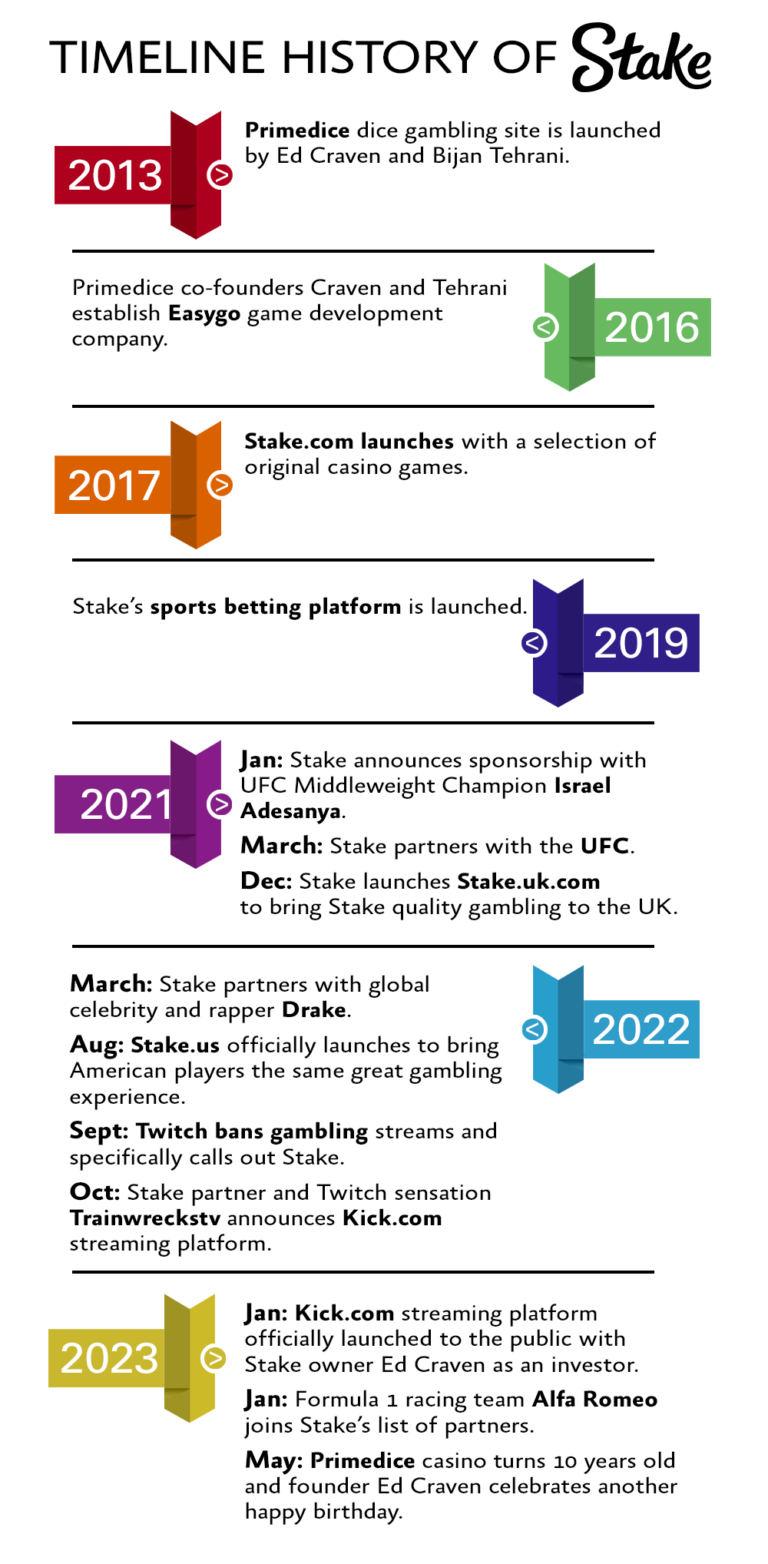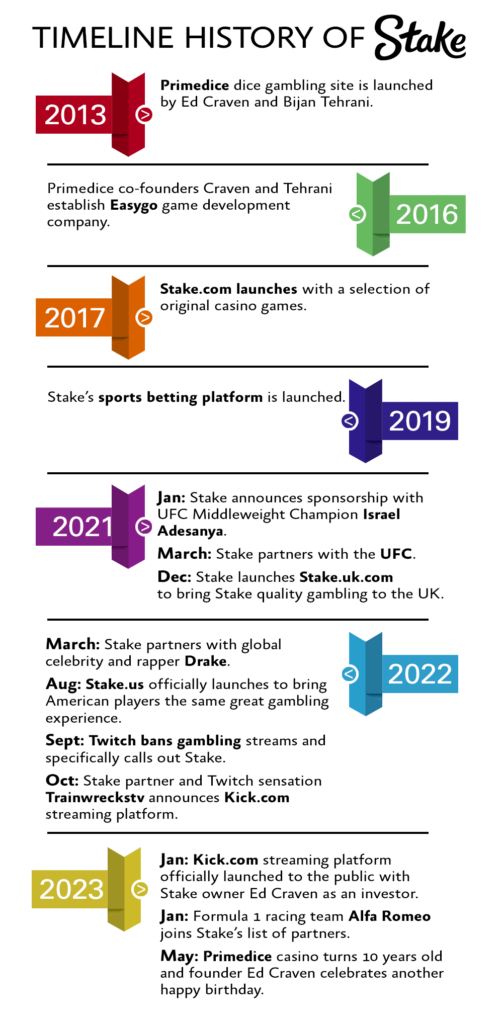 Prelaunch
In 2013 Primedice was founded and launched by Ed Craven, Bijan Tehrani, and Chris Freeman. This dice gambling site was the start of the lead-up to Stake.com, and while it may seem strange to mention Primedice in a Stake.com article, they are still very much linked.
Not only do both gambling sites link back to each other in their footer navigation tools, under "About Us", but they also both share Mladen Vučković as a CEO since 2017.
2016: The Lead Up
In 2016, two of the co-founders of Primedice joined together to create a new and exciting gambling experience. Ed Craven and Bijan Tehrani established a company called Easygo that develops games for online casinos. Although they are believed to have started the company together, Ed Craven is the sole shareholder.
2017: Stake.com Launched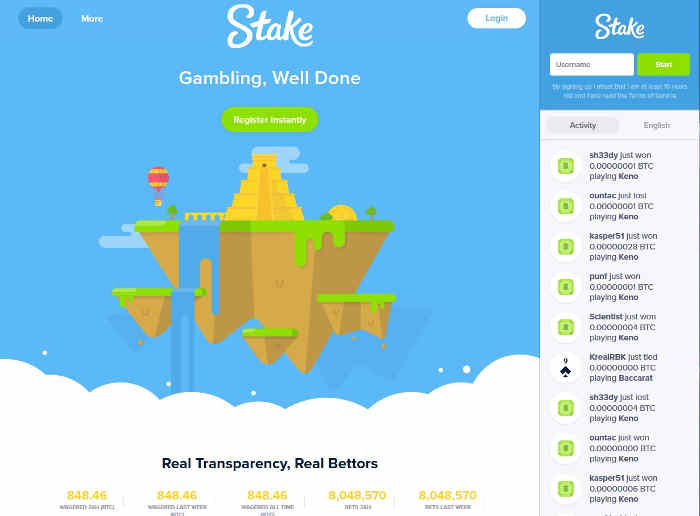 In August 2017 Ed Craven and Bijan Tehrani joined together again to create another exciting addition to the gambling industry. The two helped co-found Stake.com.
Stake was launched with completely original games, featuring titles including:
Plinko
Mines
Chartbet
Hilo
Blackjack
Diamond Poker
Roulette
Keno
Baccarat
Dice
Wheel
2019: Stake Sportsbook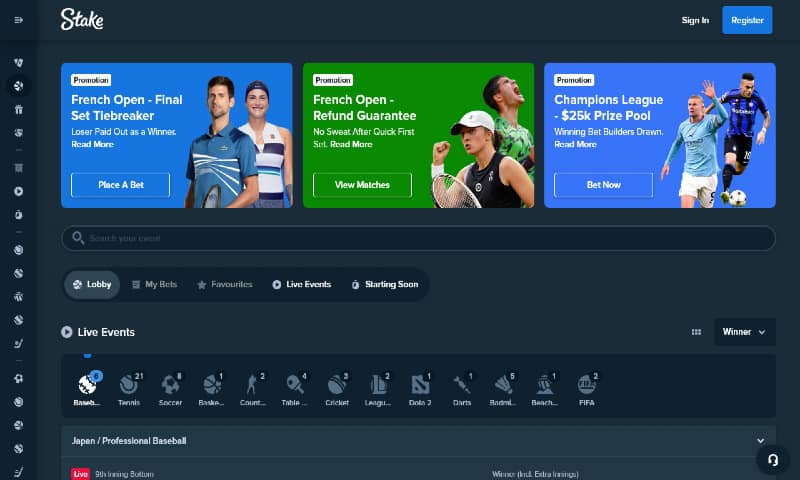 The founder of Stake, Ed Craven finally joins Twitter in June 2019 where he posted giveaways and updates regarding Stake.com and Primedice casino. He seemed to present himself more as an influencer than a founder.
Ready for a monumental update with many hints and early beta test access, Stake.com launched its sportsbook in November.
2021: Major Sports Sponsorships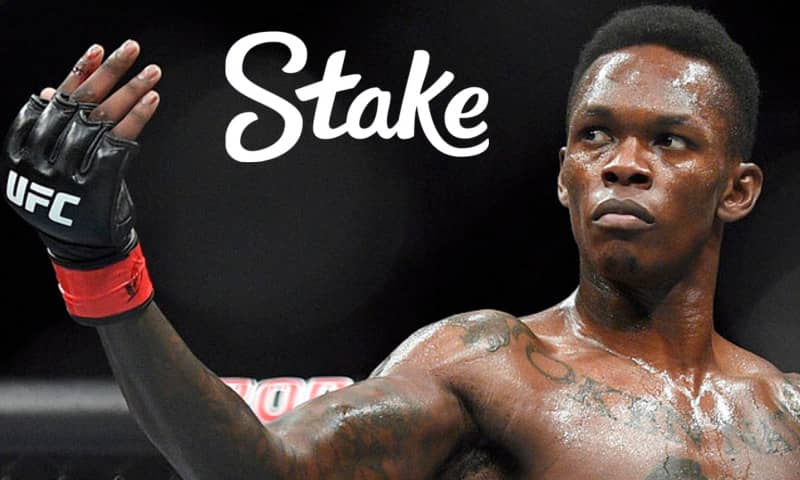 Stake had a phenomenal year following the launch of its sportsbook, where they secure multiple high-level partnerships with leading athletes.
Starting in January, Stake confirmed a sponsorpship with MMA fighter and UFC champion Israel Adesanya. Shortly after, they announced their partnership with UFC. Carrying on with the UFC takeover, Stake partners with heavyweight champion Francis Ngannou.
The Stake started moving into the football gambling space by announcing their sponsorship of Watford FC in the Premier League in July. This sponsorship would secure them as a main shirt sponsor.
The past few years have seen consistent growth for Stake and this partnership with Watford marks the next chapter for our company. We could not be more thrilled to partner with a club that has such immense history yet still a true innovative spirit.

Stake CEO Mladen Vuckovic
Then to end off the year, Stake.uk.com launches in partnership with TGP Europe to bring Stake quality gambling to the UK. A productive year, but far more exciting things to come. 
2022: More sports, Stake.US, and streaming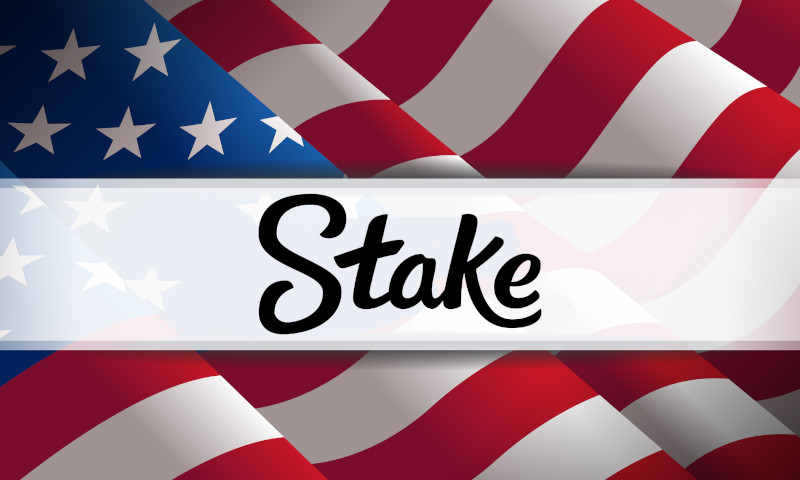 Stake.com starts 2022 by announcing another football partnership with Argentine football icon Sergio Agüero as a global brand ambassador. But Stake.com hasn't given up on its UFC takeover and continues to expand its UFC partnership reach by including Brazil.
Our relationship with UFC is only getting stronger, and we cannot wait to welcome UFC fans from all around the world onto our platform. Our current player base relished the partnership, making the most of VIP experiences and exclusive content to bring them an experience with one of the biggest sporting organisations in the world. This is something they cannot find anywhere else.

Stake CEO Mladen Vuckovic
Moving into March, Stake announced most likely the biggest partnership in the gambling industry to date. Stake had managed to partner with global celebrity and rapper Drake. Drake held exclusive Stake streams and gave away thousands to viewers.
Stake.com continues to make a reach for the Brazilian market with sponsorships securing partnerships with both the Brazil Rugby League, as well as the Brazilian UFC fighter Jose Aldo. They also grew their football betting presence as they became the main partner of Everton Football Club as of July 1st, 2022. The casino is believed to have secured a record for the highest-value front-of-shirt deal in 144 years of the clubs' operations.
It's a huge honour for everyone at Stake.com to be joining the Everton family and playing our part in supporting the Club in the transition to the new stadium. We look forward to celebrating this most exciting chapter in the Club's history with Evertonians everywhere.

Head of Acquisition for Stake.com Akhil Sarin
Following their launch of Stake.uk.com in 2021, Stake.us was officially launched in August 2022. To bypass regulations and bring their American players the same great quality, Stake.us was launched using SC coins.
Taking a turn for the worst, streaming platform Twitch bans gambling streams and specifically calls out crypto gambling platforms such as Stake, Rollbit, Duelbits, and Roobet.
This was especially harsh as Stake had made a massive name for themselves through influencer marketing, and more specifically streamers. But their prayers were answered when Kick.com was announced by Twitch sensation and Stake.com partner Trainwreckstv. The platform is not owned by Stake.com but was tied to the founder of the casino, Ed Craven, as an investment. Many believe Craven spearheaded the platform after seeing Twitch ban gambling streamers.
2023: The Next Step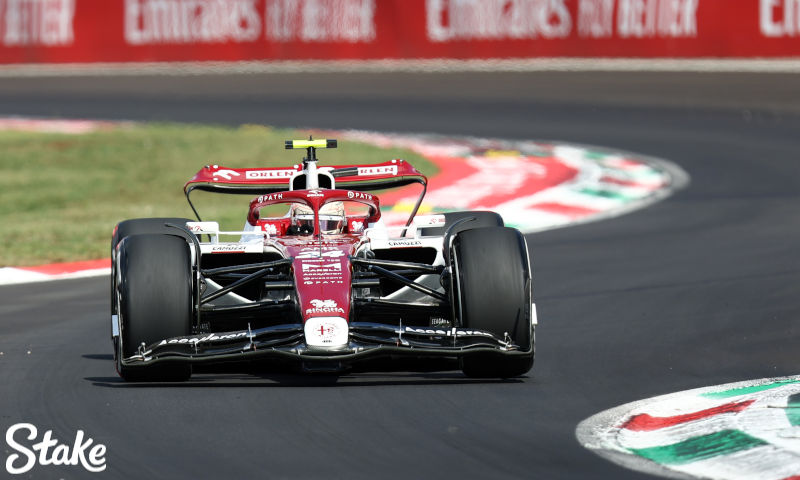 Kick.com streaming platform officially launched to the public. In the same month, it is announced that F1 racing team Alfa Romeo would be joining the list of Stake.com partners as a title sponsor whereby Stakes logo would be featured on the cars. And most recently, Primedice celebrated its 10th birthday and Stake founder Ed Craven wished them another happy birthday.
The Future of Stake
What a wild ride it has been for both this casino and the crypto-gambling community in general. If there is one thing Stake has done above all else, it's made a name for itself through global partnerships and intelligent marketing moves.
From Primedice in 2013 to Stake.com in 2017, and everything that came after. Stake is still in its infancy, not even 6 years old at the time of writing.
From only original games to thousands of slots, sports betting options, and live casino games across multiple geographic-specific platforms. Stake has done so much, but it is still in its starting phase and still has so much to do.
With new technologies and partnerships waiting around every corner, we have no doubt Stake.com will continue to grow its empire and act as a great ambassador for the crypto gambling industry.
We can't wait to see what Stake.com has in store for the next 6 years, but we look forward to being along for the ride.
Visit Stake