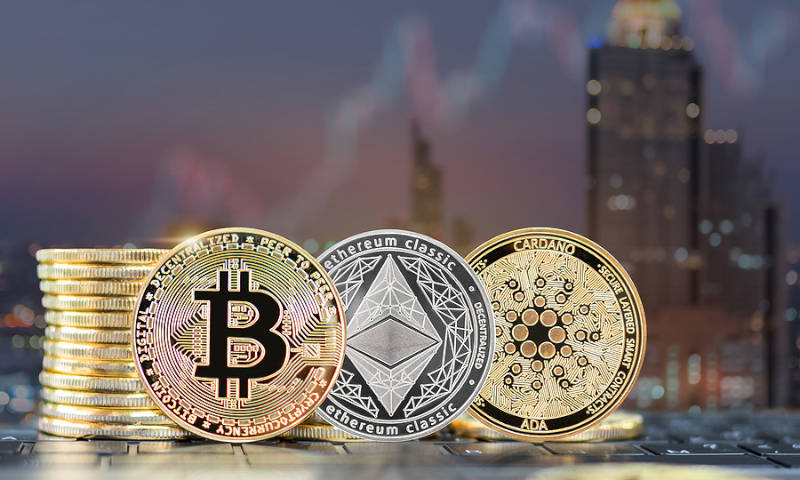 It's that time of the week again, where we bring you the biggest crypto news. Below we will be highlighting the most talked about crypto news from the past week. These weekly roundups were made for you, to make it easier for you to stay up to date and knowledgeable on everything cryptocurrency. From fun stories to market analysts, everything you need to know about crypto can be found on Bitcoin Chaser. In this weekly news roundup, we hope to inform you about your favorite exchanges, where countries lie in crypto adoption, and what blockchain updates to expect. Let's find out what happened in crypto over the last week:
A Crypto Trading Hamster Is Outdealing the S&P 500 and Warren Buffet-
"Mr. Goxx" has been trading various crypto since June 12. The hamster's portfolio is up over 20% in that time and involves real money and quite possibly the most technologically advanced hamster cage.
Robinhood Tries Out Crypto Wallet, Transfer Features-
The move is designed to help Robinhood customers send and receive digital currencies, including bitcoin, without having to convert them to dollars. Upon the news, Robinhood shares rose by 2.1% to $41.54.
El Salvador acts on Bitcoin price dip and buys 150 BTC-
As the Bitcoin price fell below $46,000 on Monday morning, President Nayib Bukele announced that the country has "bought the dip." With 150 new coins, the Central American government now holds 700 BTC.
You can now get paid in bitcoin to use Twitter-
Twitter announced it will now allow users to tip their favorite creators on the social network using bitcoin. The company will also allow users to add their bitcoin address to send and receive these cryptocurrency tips.
A Bitcoin miner is buying power plants to mine crypto now-
Stronghold Digital Mining is currently running a Bitcoin mining operation using the Scrubgrass power plant in Pennsylvania, which burns coal waste to produce enough energy to power 1,800 mining computers.
Deutsche Bank analyst: Bitcoin will be 'ultra-volatile,' but it's here to stay-
Marion Laboure, an analyst at Deutsche Bank's research division, said she can envision Bitcoin taking the role of digital gold in the future: lasting for centuries and largely not controlled by the government.
Dolce & Gabbana want to make Elon Musk the 'King of Crypto'-
Dolce & Gabbana wants to crown American billionaire Elon Musk as the 'King of Crypto' but only if he can offer more than ₹3.8 crore for the 'Doge Crown'- a physical item with seven blue sapphires and 142 diamonds.
Rich Dad Poor Dad Author Issues Warning, Tells Investors To Grab Bitcoin and Ethereum-
Robert Kiyosaki tells his 1.7 million Twitter followers that he thinks a number of big fundamental catalysts will rock the economy and that investors should protect themselves by picking up BTC, ETH, and precious metals.
Major crypto exchanges stop letting Chinese users sign up after Beijing's renewed crackdown-
Huobi, one of the world's largest cryptocurrency exchanges, said it has ceased new account openings for mainland Chinese. Binance also said that account registrations using Chinese mobile phone numbers are now blocked.
New news is regularly becoming available, and it is our goal to make sure you are always briefed on the most relevant content out there. We work around the clock every day to make sure the most talked-about news is presented to you, in an easy-to-digest format, to either help you stay updated or signal markets to dive into. We hope this weekly crypto news roundup assisted you, and be sure to tune in next week to catch the latest in news. You can stay updated on Bitcoin, Blockchain, and everything cryptocurrency with Bitcoin Chaser.