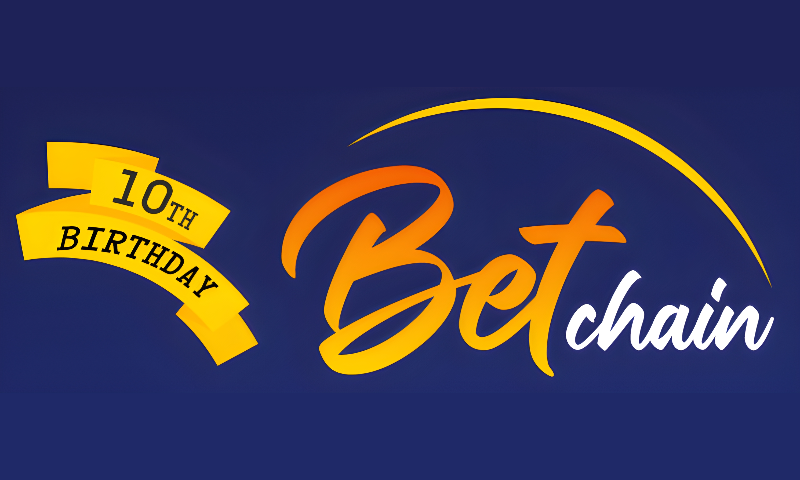 Who would've thought that Bitcoin would not only take over the financial industry but also the gambling industry? We should guessed it, nobody loves the thrill of the unpredictable more than gamblers.
Bitcoin made its first debut on the scene in 2009, having been launched by an unknown creator or group of creators known as Satoshi Nakamoto. A year later, the first Bitcoin purchase was made when Laszlo Hanyecz spent 10,000 BTC to buy 2 pizzas. It seems crazy now, but back then Bitcoin wasn't the iconic innovator it is seen as today. This makes it even more impressive to see some of the casinos that embraced BTC as a payment method turning 10 years old this year.
Bitcoin Casinos that Paved the Way
Before the onset of cryptocurrency adoption and the casinos that would soon follow, the first Bitcoin casino launched. And that casino's name was SatoshiDice.
SatoshiDice launched in 2012 and is still operational today, although it may look a little different than it did 11 years ago. As of 2023, SatoshiDice only accepts BCH, or Bitcoin Cash, as a payment method. But it still only offers one dice game.
Another original player in the Bitcoin gambling game is BitcoinVideoCasino, which launched in 2012. This provably fair casino had what it took to rise to the top, especially given the lack of competition at the time, and withstand the test of time. BitcoinVideoCasino now allows players to enjoy video poker, roulette, blackjack, craps, keno, dice, and a single-slot game. They may only accept Bitcoin, but they do have other branches of video casinos for different currencies.
Then came Nitrobetting, still one of the biggest names in sports betting worldwide. And while Nitrobetting was an innovator in accepting Bitcoin in 2012, it was only recently that they started accepting more cryptocurrencies. Regardless, Nitrobetting will always go down in history as one of the first casinos to accept BTC.
These Bitcoin casinos were just the start.
Bitcoin Casinos Turning 10 Years Old in 2023
BetChain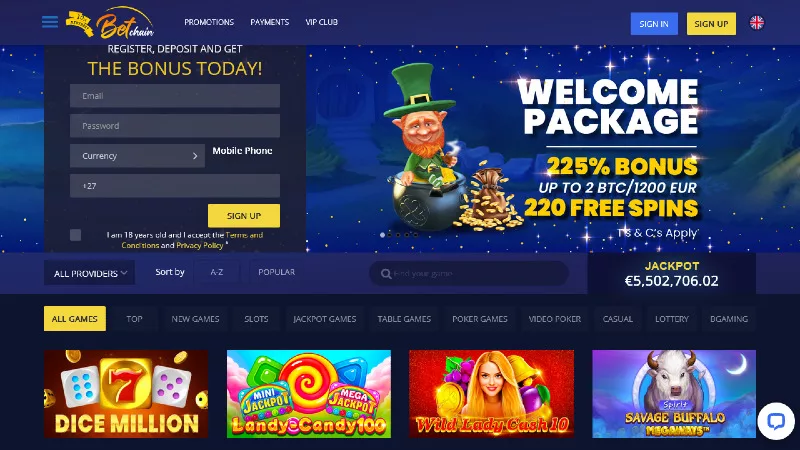 BetChain is a fan favorite for being so trustworthy but also because of their incredible selection of games. They also have some of the best casino bonuses and promotions in the crypto gambling space. Claim your free spins every Friday, and work your way up the VIP program. You can always expect a top-notch gambling experience with BetChain.
Visit BetChain
PrimeDice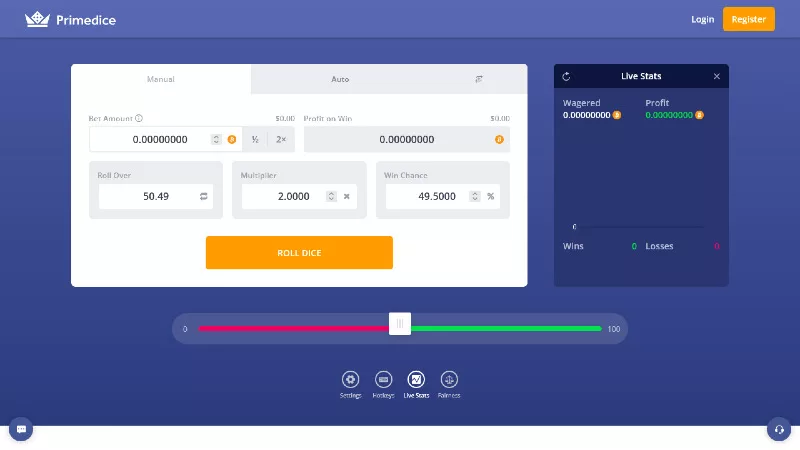 The predecessor to Stake casino, PrimeDice was birthed by the same creators, just years before Stake became the powerhouse it is today. But don't get it confused, PrimeDice is a strong contender all on its own. Having survived more than 10 years as a solely dice game casino, they clearly provide quality services in their field of expertise.
Visit PrimeDice
FortuneJack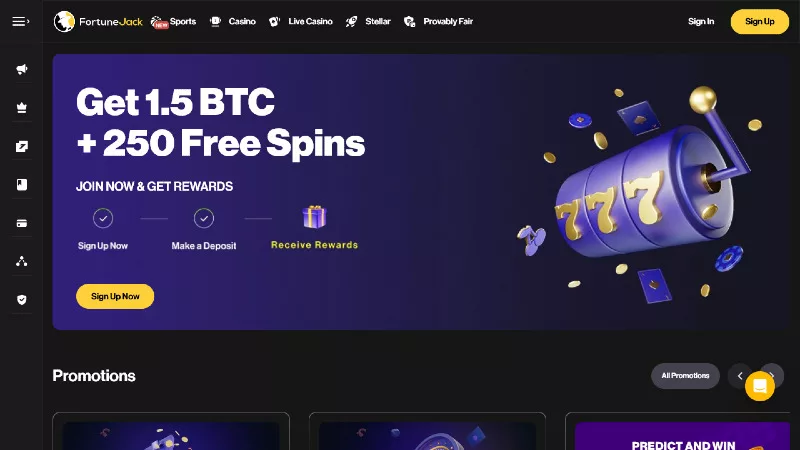 If you love crypto sports betting, then you have definitely heard of FortuneJack. FortuneJack made a name for themselves by offering one of the best sportsbooks out there, as well as prioritizing provably fair gambling. FortuneJack provides more than 49 sports and esports betting options, with coverage of events worldwide, ensuring you can bet on every opportunity.
Visit FortuneJack
BetCoin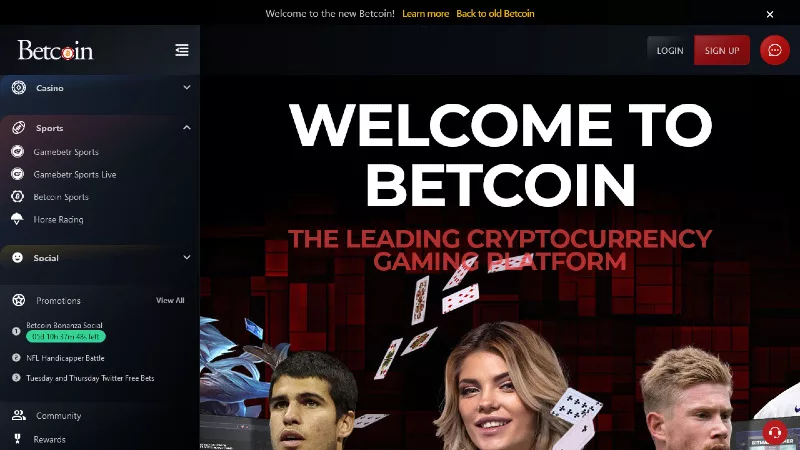 Whether you love live casino games, sports betting, spinning slots, or just being social; BetCoin has it all. And even after 10 years, BetCoin has found a way to keep the excitement going. They run limited-time promotions, ensuring players can enjoy the thrill of getting on those promotions, climbing the leaderboard, and taking home the win.
Visit BetCoin
Cloudbet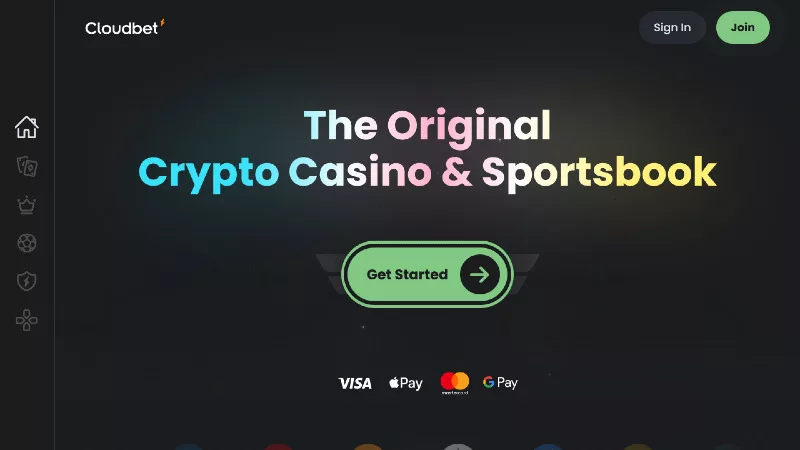 Cloudbet is another top-notch provider that has withstood the test of time, proving that its services and product are well above the standard. Live casino games, sports betting, an incredible VIP program, and so much more. Cloudbet also has a marketplace, where you can use your points to claim prizes like a Rolex, free spins, and more.
Visit Cloudbet
The Influx that Followed
These casinos set the tone and continue to be a community standard in this day and age. Because of these casinos, we saw platforms like BitStarz, Stake, and Rollbit rise.
BitStarz will be celebrating its 10th birthday in 2024, and while it may have missed the start by a year or two, it remains one of the most popular and respected casinos in the space. BitStarz is far more recognizable than BetCoin, Cloudbet, or even PrimeDice today. It just goes to show, it doesn't matter how long you have been in the space, as long as you are bringing incredible services and awesome level-up adventure promotions, players will ensure your longevity through their loyalty.
Crypto and Bitcoin Gambling Benefits
These casinos have not just survived 10 years of operations thanks to luck, they have withstood the tests of time because of their ability to innovate their products.
These were among the first online casinos to offer their players the benefits of cryptocurrency transactions, more specifically Bitcoin. Bitcoin offered gamblers a whole new world of speed, accessibility, and security, at a fraction of the price. No more days of waiting on international payment processing; no more having to only play on the platforms in your country; no more having to worry about credit card theft and fraud.
These Bitcoin and cryptocurrency casinos provided their players with the latest in financial technology, and have continued this trend by adopting even better cryptocurrencies and features as time has passed. Blockchain gambling was the start and still is the future. It is because of their adoption of innovation and attention to customer satisfaction that these platforms did and have continued to succeed.
Let's See What the Next 10 Years Hold
The future of gambling is filled with endless possibilities, especially for those gambling platforms that accept crypto. We have seen the Bitcoin lotteries and the rise of gambling NFTs already, so let's see what the next 10 years hold.
10 years may seem like a long time, but remember that the internet was created in 1983 and only started picking up mainstream traction in the late 90s or early 2000s. Cryptocurrencies and blockchain are still in their early phase of adoption, and the casinos that accept them are only just starting to turn 10 years old.
Crypto casinos have already seen so much success, and we can not wait to see what the next 10 years have in store for both industries. The future of crypto casinos is ripe with possibilities but is also shrouded in mystery, only time will tell, but in the meantime, we are enjoying the journey.
Want to learn about the best crypto platforms to play at? Check out our list of the best crypto casinos of 2023.