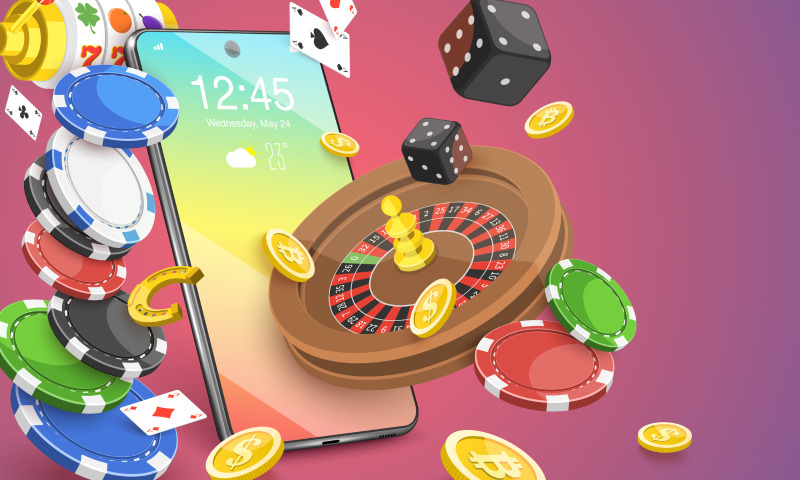 Cryptocurrencies have taken the world by storm, but they continue to revolutionize every industry they touch, including the gambling industry.
Bitcoin may have been the start, but crypto is not stopping there. Cryptocurrency casinos have seen various benefits from utilizing blockchain technology, including faster, cheaper, and more secure transactions, but there is more to it. Cryptocurrencies have made gambling accessible globally due to anonymity and the avoidance of currency and geographic restrictions. In this article, we will further explore the past, present, and future of cryptocurrency casinos, as well as discuss trends. So let's dive in deeper.
Current trends in the crypto casino industry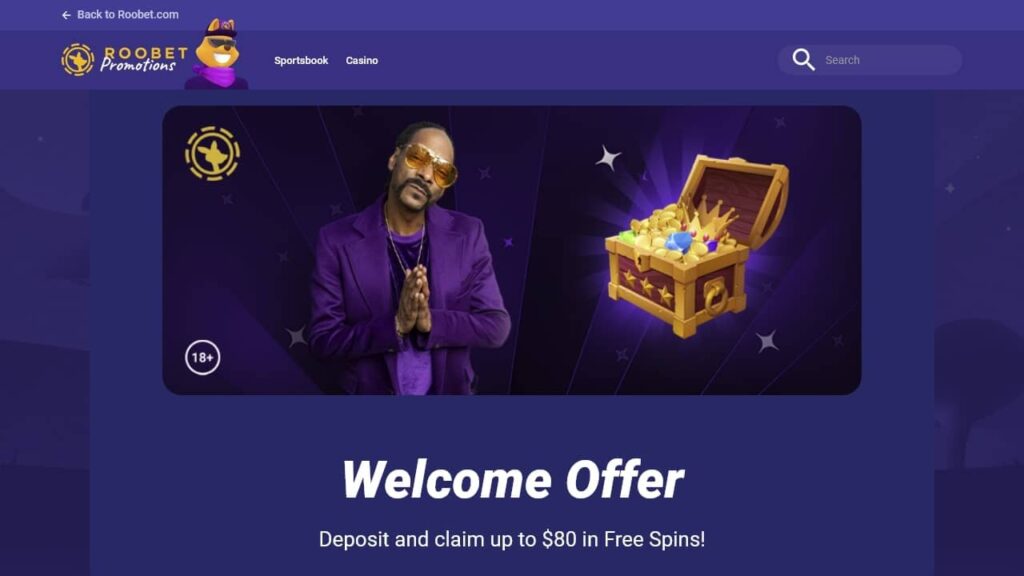 Cryptocurrency casinos are constantly evolving as more technological advancements become available. One of the most obvious trends is the rise of mobile gambling, whereby findings showed 50% of gamblers preferred using mobile devices. This makes sense as not every gambler has access to a computer, but almost everyone has a mobile phone.
Another trend is an increase in accepted cryptocurrencies. Obviously, as more and more tokens and coins launch, there will be more demand for them to be accepted. As seen by casinos like BC.Game, which accepts hundreds of cryptocurrencies, the demand is there. While it is not necessary for every casino to accept hundreds of tokens, we will likely see more stablecoins and upcoming cryptocurrencies added as payment methods. Especially those with increased anonymity or decreased fees.
Additionally, casino sponsorships and influencers are becoming more prominent. We have seen celebrities like Drake and Snoop Dogg collab with casinos. We have seen sport team sponsorships. We even saw the launch of Kick.com utilized as a safe space for gambling streamers after the Twitch ban. Crypto casinos are making their mark through influencer marketing.
We will probably also see more Metaverse casinos, casino NFTs, and gambling tokens, but we'll get into that shortly. As this year and the future stands, it's hard to predict what is in store, especially as innovative tech is rapidly being released.
The role of blockchain in crypto casinos
Blockchain is the core of cryptocurrency casino, although crypto claims all the glory, none of it would be possible without blockchain technology. This decentralized ledger technology provides players with fairness, security, and tons of transparency that are utilized correctly. Data can not be altered or manipulated, ensuring results and transactional information are recorded forever. This increased level of trust and immutable has created a higher level of provable fairness that players can verify.
On top of that, blockchain systems allow for cheaper, faster, and more secure financial transactions. This ensures gamblers have an effortless gambling experience every time, free from the limits of their countries' currencies and bank processing times. There are loads more benefits that come with blockchain, but that's not what this article is about, so let's get moving.
The emergence of NFTs in the crypto casino space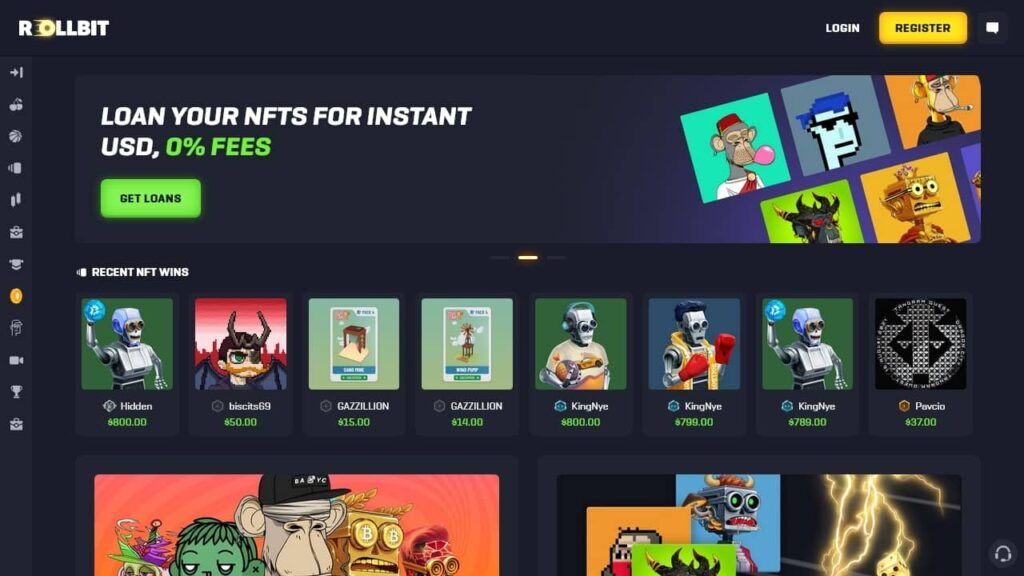 Non-Fungible Tokens (NFTs) have gained significant traction in the crypto space, and their integration into the casino industry is even more exciting.
The gambling industry has found so much utility in these tokenized assets, providing their players with ways to earn on and enjoy the hype. There are NFTs that increase your wins, earn you increased cashback, provide you with revenue-sharing rights, and more. There are functional NFT slots. Some casinos, on the lower end of adoption, have even begun accepting NFTs as payment methods.
NFT casinos have found a way to embrace the evolving industry while still having fun and ensuring customer satisfaction with NFTs that have utility beyond a cool image. NFT casinos are on the rise and we can't wait to see where it goes.
The potential of metaverses for crypto casinos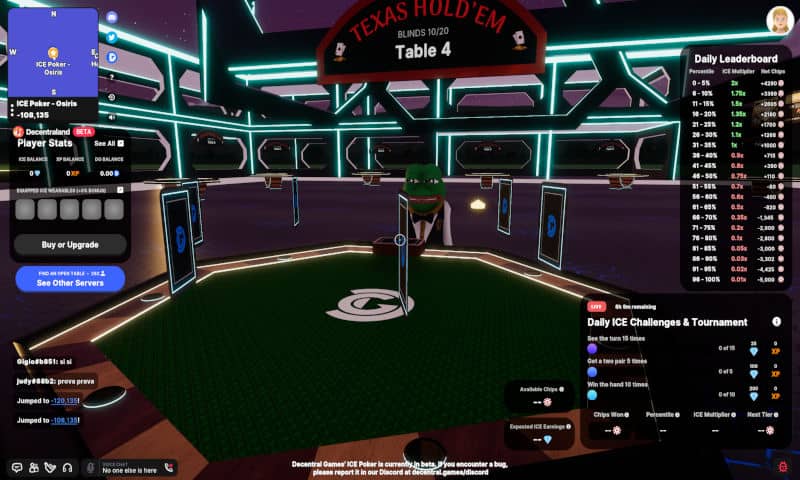 Metaverses may not be as prevalent as they were a year ago but the technology is still being built and utilized. We have already seen some awesome Metaverse casinos. The potential is there as virtual worlds allow users to interact with players and places from the comfort of their homes, allowing increased emersion into the gambling environments and experiences. Most of the metaverse casinos we visited already accept cryptocurrencies.
By leveraging blockchain and NFT technology, metaverses can offer unique in-world experiences. Players can take their Metaverse casino crypto winnings and use them to buy wearable NFTs or purchase real-world goods and services. This interconnected network holds unrefutable benefits for gamblers worldwide. The integration of metaverses into the crypto casino ecosystem has the potential to redefine the online gambling industry.
The rise of crypto gambling tokens


As we already discussed, there are more and more cryptocurrencies launching every day, and many casinos on capitalizing on the internal benefits of their own tokens. By creating their own unique native gambling tokens, casinos are able to offer their players customized advantages. Players could earn staking rewards, they could enjoy value increases, they could use these tokens to play games, and so much more.
Casinos being able to create unique utilities with their own tokens holds unprecedented benefits. Whether it is reduced withdrawal fees or access to superior bonuses and promotions. Whatever these casinos are doing with their tokens, it's only bound to get better. Gambling tokens are on the rise.
Original and provably fair games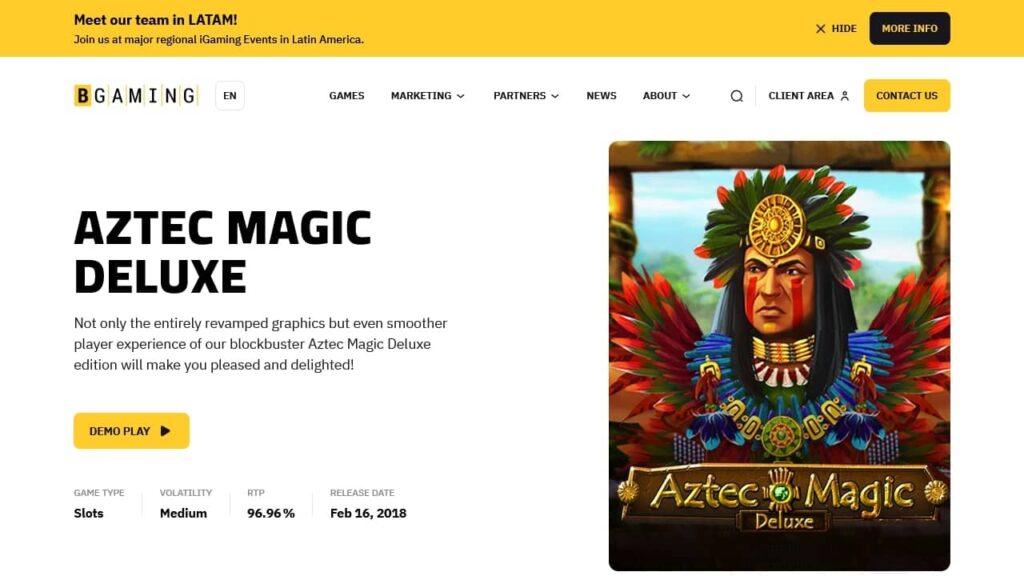 In our opinion, there is nothing more exciting than a proprietary game. This refers to an original game created by the casino and provides players with a completely unique game that can not be found anywhere else. On top of the uniqueness, a lot of their proprietary games ensure provably fair gambling.
We do hope that blockchain becomes more utilized in the provably fair game verification, providing players with an immutable ledger of results. Nonetheless, because blockchain has set the standard for transparency, players are embracing provably fair games they can verifiably trust. "RNG" games are no longer enough, provably fair casinos are becoming the norm.
Future challenges of crypto casinos
As crypto regulations are becoming more of a reality, casinos may face greater risks of their platforms being limited in certain countries. This is obviously already an issue that most gamblers bypass with the use of VPNs but has the potential to become even more of a hassle. Governments want to protect their citizens from price volatility, while also combating migrating local currency funds and preventing money laundering. The regulatory waters are still very murky and the verdict may go either way, but it is something that needs to be considered. Striking the right balance between regulation and innovation will be crucial for the scalable and sustainable growth of crypto casinos.
Conclusion
Who knows, we may even see VR and AR crypto casinos in the near future, nothing seems impossible with all the emerging technology becoming publicly available.
The future of crypto casinos is bright and promises a world of possibilities and loads of profit potential. As blockchain technology continues to be adopted and cryptocurrency continues to dominate the financial industry, there is no telling where we will be in the next year let alone the next 10.
Right now we have NFTs, Metaverses, gambling tokens, and more, but this is just the start. The crypto gambling industry is set to see significant transformations and we are just along for the ride, enjoying every step. In the meantime, you can see how blockchain has already bettered the gambling industry in our handy Blockchain gambling guide.