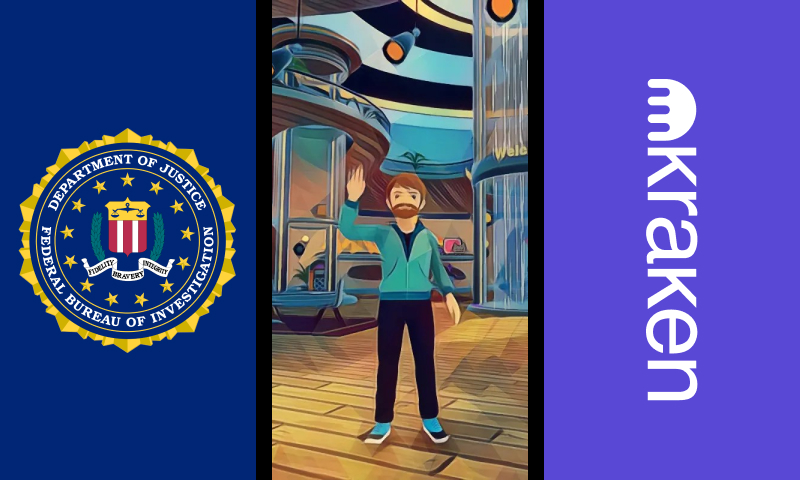 This week's cryptocurrency and blockchain news roundup sees a bout of Bitcoin bribery, decentralized Norwegian taxation, and more UK government-level recognition and legislation of cryptocurrency, among other news.
More Lawsuits for Missing Terra Co-Founder
On October 29, yet another lawsuit was filed against Do Kwon, the co-founder of Terraform Labs, who has been on the run from South Korean authorities since September this year. 
This lawsuit has been brought forth in Singapore by prosecutors representing over 350 local Terra-Luna hodlers who have submitted a class action lawsuit to the tune of $57 million USD against the missing cofounder.
Their claim is one of fraud in which they claim that they invested in the cryptocurrency in the belief that the platform would ensure that the stable coin would perform as expected, and that they were therefore mislead with false claims as evinced by the exploit that led to its collapse in May this year. 
Do Kwon was issued a red notice by Interpol in September last month, making him an international fugitive.
Read more on Bitcoinist
Norwegian Government Turns to Metaverse for Decentralized Tax Services
On October 26, Magnus Jones, the Nordic blockchain lead at Ernest and Young (EY) announced that the Brønnøysund, Norway's central register, together with the Skatteetaten, Norway's tax authority, would be partnering with EY to create functional Norwegian tax offices in Decentraland.
The goal is to enable cryptocurrency holders to manage their cryptocurrency taxes on a relevant platform with experts who understand Norway's cryptocurrency regulations.
Read more on CoinDesk
UK Lawmakers Vote for Crypto to Be Regulated as Financial Instrument
On October 25, the UK government approved a resolution that, once passed, will make them the latest governmental body to recognize cryptocurrency assets as a financial asset.
The UK lawmakers in the House of Commons voted that cryptocurrencies would be regulated by the Financial Services and Markets Act. This vote was made on the same day that their cryptocurrency-friendly Prime Minister, Rishi Sunak, was voted into office.
This move came a week after South Africa's Financial Sector Conduct Authority also legally classified cryptocurrencies 'a financial product under the financial advisory and intermediary services act.'
Read more on CryptoSlate
Two Chinese Agents Charged with Attempted BTC Bribery of US Government Employee
On October 24, the US Department of Justice revealed they were charging two People's Republic of China (PRC) intelligence officers with obstruction of justice in an attempt to bribe a US government employee to steal documents relating to the federal prosecution of a China-based company in exchange for approximately $61,000 USD worth of Bitcoin.
The two defendants remain at large.
Christopher Wray, Director of the FBI, stated that "By attempting to steal documents from the Eastern District of New York, intelligence officers from the People's Republic of China threatened not just the proceedings of our criminal justice system but the very idea of justice itself. A threat to justice is a threat to the foundation of our free society, and the FBI remains constantly vigilant and committed to protecting the U.S. from these threats."
Read more on United States Department of Justice
Tel Aviv Stock Exchange to Go Blockchain
On October 24, the Tel Aviv Stock Exchange (TASE) revealed plans to develop its own blockchain-based cryptocurrency exchange as part of its roadmap for 2023-2027.
According to Itai Ben Ze'ev, CEO of TASE (courtesy of Google translate), "We see in the next five years a critical window of opportunity for the integration of the Israeli Stock Exchange in the technological revolution that the world's capital markets are going through; The program is a leap forward in the development and management of innovative services and products based on market trends; We not only intend to be part of the change but to strive and lead it; We will leverage our domestic advantage in Israel for the benefit of the adoption and development of fintech technologies and to become an exchange that develops and sells services and products to exchanges in the world. In addition, the gap between Israel's economic strength and the local capital market activity and what is happening in the world creates a significant unique opportunity for the continued growth of the stock market and the expansion of its areas of activity."
Read more on TASE
Kraken Closes All Russian Users' Accounts
On October 23, US-based cryptocurrency exchange Kraken finally joined the list of platforms barring services to Russian consumers.
This move comes in response to the ongoing war that Russia launched against Ukraine in February this year. Since then, there has been increasing global economic sanctions against Russia in the hopes of pressuring them to end their campaign.
Although Kraken initially refused to join in against Russian citizens on the basis that it went against their 'libertarian values' they decided to backtrack.
The US has not yet made it a legal requirement for financial institutions to sanction trade with Russian citizens, but the UK has and even specified last month that cryptocurrency exchange platforms would be required to participate in the UK's sanctions against Russia. A full list of US sanctions against Russia can be found here.
Read more on CryptoPotato