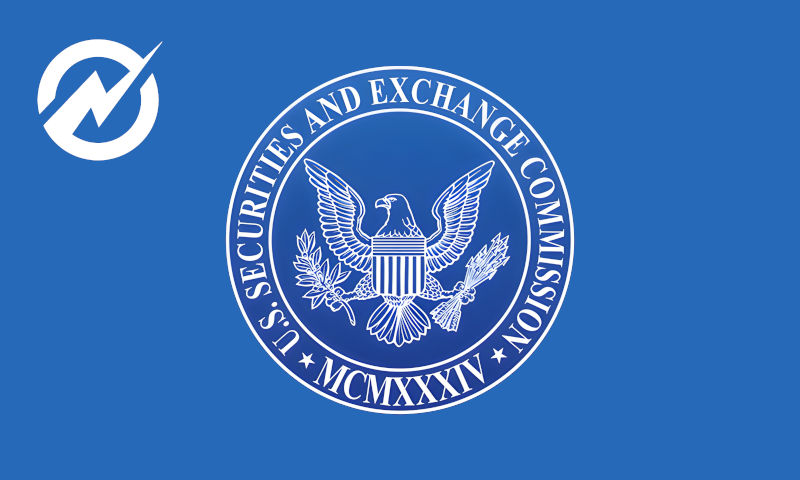 On December 21, the US Securities and Exchange Commission (SEC) filed a complaint at the US District Court in San Francisco against David Chin and Matthew Moravec conducting an unregistered securities offering in the form of 'Thor Tokens' between March and May 2018. Chin and Moravec are the founder and co-founder of Thor Technologies, Inc., respectively.
Thor's Initial Coin Offering (ICO) of Thor security tokens successfully raised $2.6 million USD in capital from around 1,600 investors, 200 of whom lived in the United States at the time.
But the business closed in 2019 after failing to gain traction in the market. Moravec has acknowledged his mistake and has proposed a settlement deal barring his participation in any initial coin offering for three years, an ejection of $407,103 plus $72,209.45 as prejudgment interest, and a civil penalty of $95,000.
Why this is significant
SEC regulators originally warned ICOs and cryptocurrency exchange platforms that their ICOs were likely unregistered securities offerings back in May 2018. This was the same month that Thor finished running its ICO. Yet, four years later, the SEC has decided to file charges against the company, which does not bode well for other ICOs that were launched during that period, and possibly even prior to the warning.
Additionally, and unsurprisingly, the SEC also marked FTX's native cryptocurrency, FTT, as an unregistered security on December 22, just one day after filing against Thor.
We say unsurprisingly, given that the FTX bankruptcy scandal that started on November 14 has increased the public's awareness of the risks of the cryptocurrency industry not being properly regulated and thereby escalated the SEC's need to demonstrate that it is taking consumer risks seriously.
However, the SEC's interest in protecting consumers arguably started earlier this year after major hacks such as the Axie Infinity hack back in July, Ponzi schemes, and other financially damaging cryptocurrency occurrences resulting in losses of billions of USD for consumers motivated the SEC to increase their involvement in the space.
This is also why the SEC hasn't only been targeting companies that ran ICOs that offered unregistered securities. For instance, in November the SEC began issuing subpoenas to influencers who had been promoting the HEX, PulseChain and PulseX scam coin for profit on their platforms, charging Ponzi scheme scams artists such as those who ran Trade Coin Club and even investigating cryptocurrency exchange platforms such as Coinbase over their enabling users to trade unregistered security tokens on their platform.
The rise and fall of ICOs
The first ICO ever held was for Mastercoin in July 2013. However, 2017 was truly the year of the ICO. A sudden increase in public interest in Bitcoin (BTC) and other cryptocurrency projects saw consumers, hoping to get rich quickly, turn to ICOs.
ICOs were a way for companies to raise capital quickly, even when there was not necessarily a need for their projects to be built on the blockchain or even a plan on how to implement their visions when they did successfully meet their fundraising goals. This was all based on the consumer's hope that they would strike gold by picking a project that would be the next Bitcoin.
There were rug-pulls, Ponzi schemes, pump-and-dumps, and fake projects that saw millions of investors losing hundreds of millions of dollars before various countries and local governing bodies like the SEC began implementing regulations to govern the cryptocurrency space in 2018.
Once new ICOs were recognized as requiring registration for their security tokens, companies became far more hesitant to turn to ICOs for crowdfunding and ICO launchpads and cryptocurrency exchange platforms also became less enthusiastic about hosting them. This all led to a rapid decline in ICOs, although there are still some ICO projects that launch under the new guidelines.