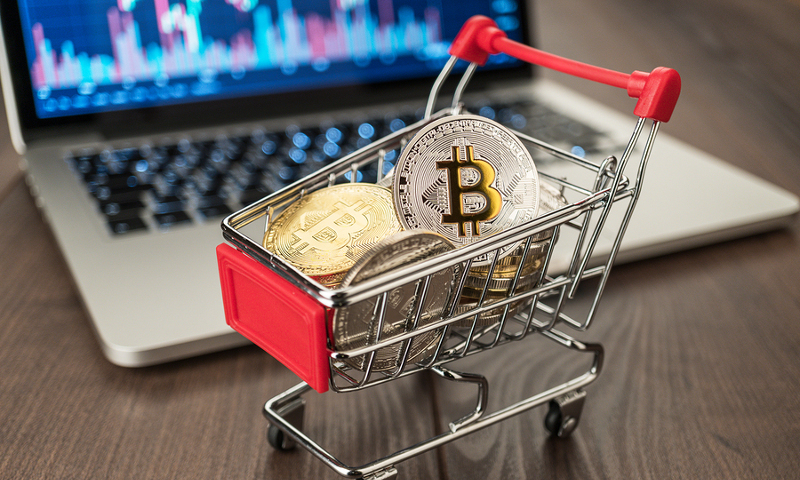 In the early years of Bitcoin, even if you had wanted to, there were opportunities to spend Bitcoin. The only real places to perform BTC transactions were on dedicated forums such as BitcoinTalk, where users could advertise services.
But Bitcoin and the technology surrounding it has come a long way. It is now easier than ever to spend Bitcoin. In this article we will explore the different ways BTC owners can spend their Bitcoin.
Pay online with Bitcoin
There are now many stores, both online and even brink-and-mortar, that accept BTC and certain other cryptocurrencies. A few years ago, these were generally independent stores, and coffee houses, but now even large franchises are accepting BTC.
Bitcoin debit cards
There are certain blockchain companies and cryptocurrency exchange platforms that have produced crypto debit cards for their clients. These cards are usually partnered with Visa, although Mastercard has also recently joined in.
They are a type of hardware wallet that work similarly to a preloaded debit card, in that they can be loaded with cryptocurrency and when the user wants to make a purchase online or in a store, they can simply swipe the card and the cryptocurrency will automatically be converted into the fiat amount.
The service provider will charge a small fee for the service, just as they would for a travel wallet.
Pay in store
There are two possible methods of paying for items with BTC in a brick and mortar store. The first is by means of a cryptocurrency debit card, and the other is a direct BTC transfer by means of a scanner. However, unlike the cryptocurrency debit card, the scanner is only available in participating stores. Some stores will have an app on a workers phone that allows you to transfer cryptocurrency from your wallet to the company's wallet by scanning the app's QR code.
Another method is similar, with a self-payment machine when ordering from places such as fast-food restaurants where you order and pay on a machine and then wait for your order number to be called. The scanning of the QR code is the same. However, you might need to connect your wallet with a compatible app.
There are also certain supermarket chains, such as Pick n Pay in South Africa, and Varus in Ukraine, that allow for shoppers to pay for their products with crypto by scanning their QR code at the till.
Wallet to wallet
BTC HODLers can also conduct a direct wallet to wallet exchange. The reason why someone might want to do this is if they are trying to buy a product or service from someone from a sales platform such as Craigslist, where the seller might be wiling to take accept BTC for the item.
Therefore, instead of going through an exchange platform, they might choose to transact directly with the other person.
A direct address to address transfer is exactly how the first ever BTC purchase was completed, when Laszlo Hanyecz bought two Papa Joe's pizzas for 10,000 BTC on May 22, 2010.
Crypto ATMs
According to Coin ATM Radar, there are over 38,820 cryptocurrency ATMS located across 79 different countries.
Bitcoin and crypto ATMs allow users to buy and sell cryptocurrencies for fiat, and allow you to exchange cryptocurrency for the local currency.
Therefore, even though it is indirect, they are still a useful method for spending Bitcoin.
Bitcoin gift cards
It is now possible to spend your Bitcoin on gift cards for your loved ones.
With a service like Coinsbee, you can purchase gift cards for Amazon, Xbox Live, Google Play, Airbnb, Ikea and a variety of other places with Bitcoin. This means that while these services and retailers don't accept Bitcoin directly, you can nevertheless spend Bitcoin at them.
You can also buy gift cards preloaded with cryptocurrency. This makes it easier than ever to give the gift of Bitcoin on Christmas to a lucky family member. Binance is one exchange that offers this service.
Simply buy a gift card in Bitcoin, send a code, and the recipient can access their gifted cryptocurrency from their Binance account.
Cryptocurrency exchanges
Cryptocurrency exchange platforms act as intermediaries between the buyer and seller between different blockchains and institutions, thereby enabling their users to exchange real-world currencies for digital currencies such as Bitcoin (BTC), altcoins and tokens.
This is possible due the cryptocurrency exchanges traditionally being connected either to the user's wallet or to their exchange platform-specific wallet.
Many people choose to exchanges because they find them easier than trying to coordinate private exchanges, and also because the platform fees are generally lower than if the exchanges were performed directly through the blockchain.
Of course they can also be used to do simple transfers, which is what some users do when they are paying for off-platform services or goods, or to buy NFTs on-platform.
PayPal
PayPal is a payment service that many of us are familiar with. According to PayPal's 'What is PayPal' section, PayPal, 'lets you pay, send money, and accept payments without having to enter your financial details each time. 173 million people use PayPal to shop on millions of sites worldwide, in 202 countries and with 21 different currencies.' This services also includes BTC, Ethereum (ETH), Litecoin (LITE) and Bitcoin Cash (BCH) payments.
By this we mean that if you see a listing for a product on a platform such as Facebook, where the seller agrees to sell you the item for BTC, PayPal cannot guarantee that the seller will honor their side of the transaction. Furthermore, you can always challenge such unfulfilled transactions, but that is more easily done with a mainstream financial service platforms like PayPal than with a cryptocurrency exchange platform.
NFT marketplaces
Most NFT marketplaces accept either cryptocurrency or fiat currency payments in exchange for an NFT. However, the cryptocurrency is usually tied to the blockchain on which the NFT is based. This means that if the NFT is built on the Ethereum blockchain, you will have to buy it with ETH. The same holds true for a Polygon or Solana-based NFT.
Therefore, if you want to use BTC to buy an NFT, you will need to do so indirectly. By this we mean that you will need to go to exchange your BTC for the relevant cryptocurrency that you will need to purchase your NFT. Furthermore, you will need to confirm that the wallet that you are using is compatible with both platforms.
Why Spend Bitcoin?
If you own Bitcoin, you may ask yourself what is the point in spending it. Is it not better to keep or HODL Bitcoin than give it away making purchases?
But there are some very good reasons to spend Bitcoin.
Bitcoin is a currency and it's future depends on people using it as such. Spending Bitcoin can cement the step towards a healthier bitcoin economy for all.
As you spending Bitcoin you are learning about the cryptocurrency. Buy and storing Bitcoin is fine, but you do not get the full experience until you spend some Bitcoin.
The original intention of Bitcoin was, as its creator Satoshi Nakamoto stated, a borderless payment system. By spending Bitcoin you are fulfilling the original intention of the coin.
Spending Bitcoin works well. The transactions are fast and largely anonymous. It is a easy, secure, and convinient way of shopping.